https://www.gotocourt.com.au/traffic-law/wa/cycling-rules/
National Legal Hotline
7am to midnight, 7 days
Call our lawyers now or,
have our lawyers call you
Cycling Rules In Western Australia
Updated on Dec 05, 2022 • 4 min read • 481 views • Copy Link
Cycling Rules In Western Australia
Cycling rules are different in every state and territory. In Western Australia, cyclists of all ages are permitted to ride on the road or on the footpath, but must obey all road rules. Cycling rules are contained in the Road Traffic Code 2000 and in the Road Traffic Act 1974.  The most important road rules as they apply to cyclists are summarised below.
Equipment required
To use the roads lawfully in Western Australia, a bicycle must have a functioning rear wheel brake, a bell or other warning device, a red reflector on the rear, a yellow side reflector on each wheel and yellow reflectors on both side edges of each pedal.
When riding at night or in hazardous weather, cyclists must have a front white light that is visible from a distance of 200 metres and a red rear light that is visible from 200 metres.
When riding on roads, cyclists must wear an approved helmet with the straps fastened. A passenger in a trailer and a child in a child carrier seat must also wear helmets.
Where can I ride?
Cyclists of all ages are permitted to ride on the footpaths in Western Australia. Cyclists of all ages are also permitted to ride on the roads, however the WA police recommend that children under nine do not ride on the roads unsupervised.
Optional hook turns
Cyclists may perform hook turns at any intersection unless there is a 'no hook turn by bicycles' sign. To make a hook turn, cyclists must approach the intersection on the car left and then travelling to the far left of the road they are entering, proceeding through the intersection when all traffic has cleared.
Bicycle lanes
Section 213 of the Road Traffic Code 2000 makes it compulsory for cyclists to utilise the bike lane where one is provided. These lanes are designed to make roads safer by providing a designated space for cyclists on the road. They are also designed to facilitate traffic flow and travel of both bicycles and other vehicle.
Additional cycling rules
Cyclists must obey all the same road rules as other vehicles, including obeying stop and give way signs and not riding under the influence of drugs or alcohol.
There are also a number of additional cycling rules. These include:
Cyclists must have one hand on the handlebars at all times while riding;
Cyclists must not ride within two metres of the rear of a vehicle for a distance of over 200 metres;
Cyclists must not hold onto another vehicle or be towed by it;
Cyclists are not permitted to ride on a freeway;
Cyclists must not ride with more than two cyclists abreast. When riding abreast, the two bicycles must not be more than 1.5 metres apart;
Cyclists must not ride recklessly or carelessly;
Cyclists must not ride in pedestrian malls or plazas;
Cyclists must use hand signals to turn left, to turn right or to stop.
Riding under the influence
It is an offence under Section 229 of the Road Traffic Code to ride a bicycle while under the influence of alcohol or drugs to such an extent as to be incapable of having proper control of the bicycle. The penalty for this offence is a maximum of 2 penalty units.
Shared paths
Some paths are designated for shared use by cyclists and pedestrians. On these paths, all cyclists may ride unless a 'no bicycles' sign has been put up. Cyclists must keep left on shared paths except when overtaking. Riders must give way to pedestrians and must ride single file.
Reporting accidents
If a cyclist is involved in an accident with another rider, a pedestrian, a motor vehicle or an animal and the other party is injured or there is property damage of more than $3000, the accident must be reported to the police. The cyclist is also required to stop and provide their details to the other party if requested.
Bicycles on public transport
Cyclists may take their bicycles on trains and ferries in Perth without any additional charge during non-peak times. Bicycles cannot be taken on buses. Cyclists are not permitted to take bicycles on trains or ferries during peak times, unless it is a fold-up bike contained in a carry bag.
If you require legal advice about a traffic matter or any other legal matter please contact Go To Court Lawyers.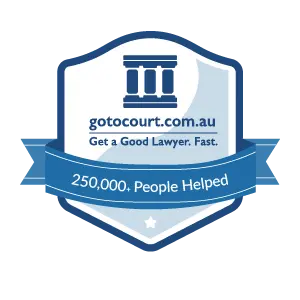 Affordable Lawyers
Our Go To Court Lawyers will assist you in all areas of law. We specialise in providing legal advice urgently – at the time when you need it most. If you need a lawyer right now, today, we can help you – no matter where you are in Australia.
How It Works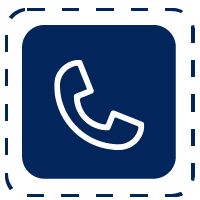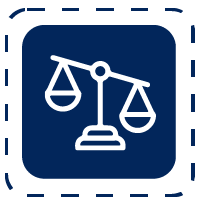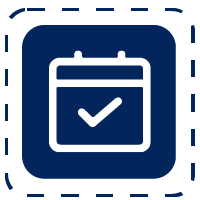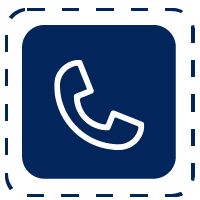 1. You speak directly to a lawyer
When you call the Go To Court Legal Hotline, you will be connected directly to a lawyer, every time.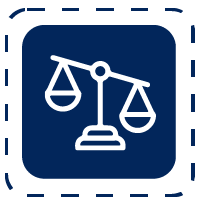 2. Get your legal situation assessed
We determine the best way forward in your legal matter, free of charge. If you want to go ahead and book a face-to-face appointment, we will connect you with a specialist in your local area.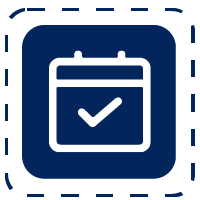 3. We arrange everything as needed
If you want to go ahead and book a fact-to-face appointment, we will connect you with a specialist in your local area no matter where you are and even at very short notice.