https://www.gotocourt.com.au/criminal-law/wa/reporting-police-misconduct/
National Legal Hotline
7am to midnight, 7 days
Call our lawyers now or,
have our lawyers call you
Reporting Police Misconduct in WA
Updated on Dec 07, 2022 • 5 min read • 527 views • Copy Link
Reporting Police Misconduct in WA
Complaints about police misconduct in Western Australia are generally made to the WA Police at either local or district level, or directly to the Police Complaints Unit (PCU). The PCU may deal with your complaint, or if it is serious or involves allegations of corruption, it will be referred to the Corruption and Crime Commission. If your complaint is about the decision-making practices or administrative actions involved in the provision of police services, such as the loss of a file, you can also complain to the State Ombudsman. This article deals with complaints about police misconduct in WA.
Time limits for making a complaint about police misconduct in WA
There is no specific time limit for taking a complaint to the police, but you should make the complaint as soon as possible.
If your complaint is about an arrest, you should speak with a lawyer before you lodge your complaint, in case there is some benefit in waiting until your case has been heard by the courts.
If you take a complaint to the Ombudsman more than 12 months after the action to which your complaint relates, they may refuse to investigate, unless you have a good reason for the delay.
Making a complaint of police misconduct in WA
You may wish to first try to resolve your complaint of misconduct in WA by contacting the officer in charge at the police station from which the issue arose.
If this does not resolve things, you can make a more formal complaint which will be managed by the PCU.
The preferred way for you to do this is by using the online form, but you can also submit your complaint:
in person to your local police station or district office
in writing – Police Complaints, Locked Bag 6, East Perth WA 6892
by telephone – (08) 9223 1000 or
by email –

[email protected]

.
In your complaint you should provide details of what you say happened, including:
where and when it happened
the officer's full name and/or badge number (if known), or vehicle registration
witness names and contact details
details of any relevant discussions
copies of photographs of injuries and any medical reports
copies of any correspondence sent or received.
If you make your complaint by phone or in person, you should keep a record of the name and details of the person with whom you spoke and what they say will be done about your complaint. You should also ask for a complaint reference or receipt number.
Depending on the issue, police may be able to resolve the complaint or it may require further investigation.
Resolving complaints
A minor complaint of police misconduct in WA may be resolved after only an assessment. The assessment is undertaken by the relevant District Office or by the PCU. If there is an allegation of misconduct, or if inappropriate behaviour is identified, the matter will be referred for investigation.
If the assessor doesn't identify any misconduct or breach of the Police Code of Conduct, or if it finds that the complaint is purely a service delivery issue, then the matter may be resolved by explaining to you the relevant law, policy and/or procedure.
If an issue is identified, by implementing the Local Complaint Resolution process, WA Police will first attempt to resolve the complaint through conciliation. The officer assigned to the issue will clarify what the issues are and ask what outcome you are seeking. The officer/s concerned are also interviewed. They aim to resolve minor complaints within 30 days.
Formal investigation is undertaken for matters assessed as being of a more serious nature. Interviews are conducted and evidence is collected to prove or disprove the allegations. The aim is to resolve serious complaints within 60 days; however, sometimes it will take longer.
When the complaint process has been completed, you will receive written advice of the result.
Complaint outcomes
After investigating your complaint of police misconduct in WA, the possible outcomes are:
the complaint is not sustained or is unfounded – no basis is found for the complaint
the officer is exonerated – it is found that the matters alleged did happen but the actions taken were justified
the complaint is sustained – the allegations are proved.
Possible consequences of a sustained complaint include:
action taken to modify or change behaviour under the WA Police Managerial Intervention Model
disciplinary charge/s under Police Force Regulations 1979
dismissal from the force (Commissioner's Loss of Confidence)
changes to policy, procedures and guidelines for WA Police.
Corruption and Crime Commission
Complaints about police misconduct in WA may be reviewed externally and/or audited by the Corruption and Crime Commission (CCC). If you are unhappy with the way WA Police or the PCU dealt with your complaint, or you are dissatisfied with its outcome, you can ask the CCC to look at it. They may take further action or may refer the matter back to police for further investigation.
A copy of any complaint made to the Police is sent to the CCC, so you may hear from them regardless of whether you contact them directly. Any complaints of serious misconduct should be reported to the CCC. You can report it anonymously, but this may make it difficult for the CCC to investigate.
You can lodge a complaint:
in person – 186 St Georges Terrace, Perth WA 6000
by mail – complete the prescribed form and post to PO Box 7667, Cloisters Square, Perth WA 6850
online
by telephone – 1800 809 000 or (08) 9215 4888
via fax – (08) 9215 4884 or
by email – [email protected].
Making false reports of police misconduct in WA
It is an offence punishable by a prison term and/or a fine to report police misconduct in WA if you know it is false or misleading, or you are making it maliciously or recklessly.
If you require legal advice or representation in any legal matter, please contact Go To Court Lawyers.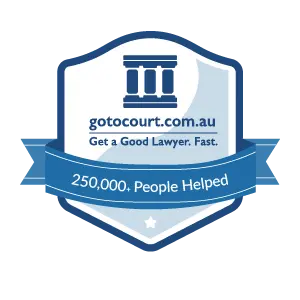 Affordable Lawyers
Our Go To Court Lawyers will assist you in all areas of law. We specialise in providing legal advice urgently – at the time when you need it most. If you need a lawyer right now, today, we can help you – no matter where you are in Australia.
How It Works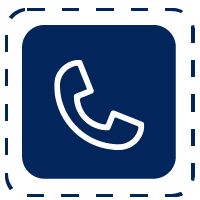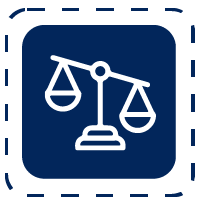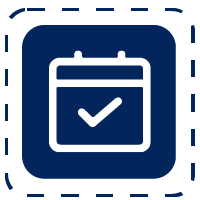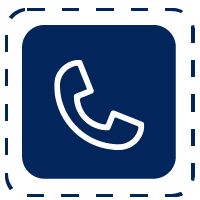 1. You speak directly to a lawyer
When you call the Go To Court Legal Hotline, you will be connected directly to a lawyer, every time.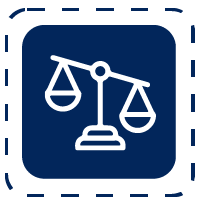 2. Get your legal situation assessed
We determine the best way forward in your legal matter, free of charge. If you want to go ahead and book a face-to-face appointment, we will connect you with a specialist in your local area.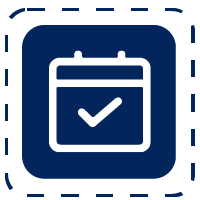 3. We arrange everything as needed
If you want to go ahead and book a fact-to-face appointment, we will connect you with a specialist in your local area no matter where you are and even at very short notice.