https://www.gotocourt.com.au/personal-injury/wa/duty-of-care/
National Legal Hotline
7am to midnight, 7 days
Call our lawyers now or,
have our lawyers call you
Duty of Care Western Australia (WA)
Updated on Nov 03, 2022 • 5 min read • 391 views • Copy Link
Duty of Care Western Australia (WA)
The common law recognises that some people have a legal duty of care to certain other people. This law has developed over many years as cases appear before courts. In Western Australia, the common law principle of duty of care has been codified into legislation, including through the Civil Liability Act 2002. Under this law, when someone owes a duty to take care, and their negligence causes injury, the damaged party may be able to claim compensation. The compensation can be for economic loss, such as lost income, or non-economic loss, such as pain and suffering. This page outlines the duty of care responsibility in Western Australia.
Legislation
In addition to the Civil Liability Act, there are other Western Australian laws that impose a duty of care. For instance, the duty of care of an occupier to a visitor is regulated by the Occupiers' Liability Act 1985. This legislation requires a resident to take reasonable care to keep premises in a state where visitors will not suffer injury. There is provision for mitigated duty of care when the visitor accepts the risk, or someone enters the property intending to commit a criminal offence.
Similarly, the Workers' Compensation and Injury Management Act 1981 requires an employer to take reasonable care to prevent employees from sustaining injuries in the workplace. This Act established WorkCover Western Australia, a body responsible for regulating workplace health and safety, that also helps resolve disputes over workplace injuries.
Duty of care relationships
Common law has found certain relationships always incur a duty of care due to the levels of control and reliance each party exhibits. The following relationships have such an established duty of care:
A landlord to their tenant;
A physician to their patient;
A solicitor to their client;
An occupier of private property to a visitor;
Road users to one another;
A prison to a prisoner; and
A manufacturer to a consumer of their products.
Even if there is no common law precedent, a court may still determine that there was a duty of care. Usually, the defining factor of this type of relationship is that one party has a high reliance on another person who exercises a significant degree of control in the situation.
Non-delegable duty
In some cases, a duty of care is delegable to a third party. For example, a company might assign one aspect of their responsibility to a contractor. However, in other cases, a party has a duty of care that cannot be assigned to a third party.
Examples of relationships with a non-delegable duty include:
School to the students;
Teacher to the students;
Workplace to the employees; and
Hospital to the patients.
No duty of care
In WA, not every relationship characterised by control and reliance involves a duty of care. For instance, a person who gives aid in an emergency (whether they are a medical professional or not) is not personally liable for any adverse effect. This provision only applies if the person provides assistance in good faith and not recklessly.
Apologies
Under the Civil Liability Act, a person can make an apology without worrying that they are admitting that they breached their duty of care. When a defendant (or someone acting on their behalf) gives an expression of regret, sympathy or sorrow, this is not an admission of liability. The apology is not relevant to a determination of fault and cannot be used as evidence in a civil proceeding.
Limitation periods
In Western Australia, there are time limits that apply to negligence claims. The Limitation Act 2005 imposes a general limitation period of six years on negligence actions. For personal injuries that result from breaches of duty of care, the limitation period is three years. There is no limitation period on actions relating to child abuse.
Case study – Daniel Herridge & Ors v Electricity Networks Corporation t/as Western Power
Recently, the Supreme Court of Western Australia heard several cases that revolved around the issue of establishing a duty of care. For instance, in Daniel Herridge & Ors v Electricity Networks Corporation t/as Western Power [No 4] [2019], the plaintiffs suffered damage when an electricity pole fell. The plaintiffs filed suit against the owner of the electricity pole, Western Power. As the owner of the power pole, Western Power has a duty of care to prevent foreseeable harm to the public, including the plaintiff.
However, Western Power claimed that it discharged its delegable duty to inspect and maintain the pole by engaging a competent contractor, Thiess. The court agreed and found that Western Power was not obligated to make regular inspections or perform maintenance on the electricity pole. Still, the Court found that the contractor, Thiess, and the owner of the land where the pole was situated were negligent in their duty of care.
Please contact the civil law division of Go To Court Lawyers with any questions about the duty of care in Western Australia, or for legal representation on any matter. Call 1300 636 846 today for assistance.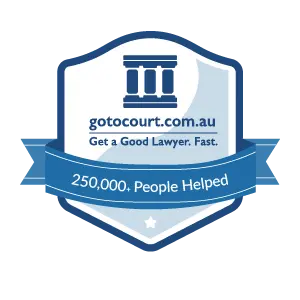 Affordable Lawyers
Our Go To Court Lawyers will assist you in all areas of law. We specialise in providing legal advice urgently – at the time when you need it most. If you need a lawyer right now, today, we can help you – no matter where you are in Australia.
How It Works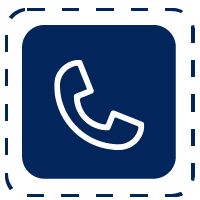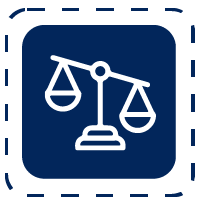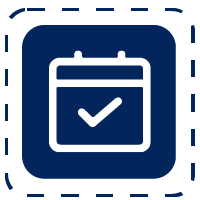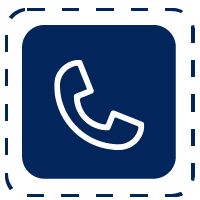 1. You speak directly to a lawyer
When you call the Go To Court Legal Hotline, you will be connected directly to a lawyer, every time.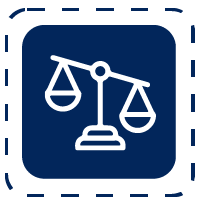 2. Get your legal situation assessed
We determine the best way forward in your legal matter, free of charge. If you want to go ahead and book a face-to-face appointment, we will connect you with a specialist in your local area.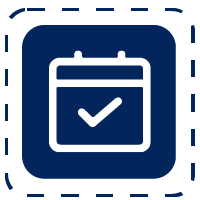 3. We arrange everything as needed
If you want to go ahead and book a fact-to-face appointment, we will connect you with a specialist in your local area no matter where you are and even at very short notice.