https://www.gotocourt.com.au/personal-injury/wa/negligence/
National Legal Hotline
7am to midnight, 7 days
Call our lawyers now or,
have our lawyers call you
Negligence in Western Australia (WA)
Updated on Nov 03, 2022 • 5 min read • 451 views • Copy Link
Negligence in Western Australia (WA)
When a person is negligent in their duty of care, and someone is injured as a result, the injured party usually has a legal right to claim compensation. This right can be enforced in the courts through the tort of negligence. The Civil Liability Act 2002 governs most negligence claims in Western Australia, with some exceptions for claims under the Workers' Compensation and Injury Management Act 1981 and the Occupier's Liability Act 1985. This page explains the essential elements of negligence claims in Western Australia.
Tort of negligence
In Western Australia, a person can often seek recompense for loss or damage they incur because of another person's negligence. This compensation is intended to return the plaintiff to their original position, as if the defendant had never breached their duty of care. The most commonly cited examples of negligence are personal injury experienced after a car accident, medical negligence, and "Slip and Falls". In addition to personal injury, negligence claims can also be made for damage to property and forms of economic loss.
A negligence case is built on four elements that must all be proven before a plaintiff can receive compensation:
There is a duty of care.
There was a breach of the duty of care.
The applicant incurred loss, injury, or damage.
The breach of duty caused the loss, injury or damage.
Duty of care
The first step in a negligence claim is to establish that the other party owed the applicant a duty of care. For example, a solicitor has a clear duty of care to their clients, and a hospital has a duty of care to its patients. Courts have found a duty of care where there was a closeness of relationship ("proximity"), and a degree of control and reliance that characterises the relationship.
Exemptions
In some instances, a person who might otherwise owe a duty of care is exempt under Western Australian law. For example, there is protection from liabilities for recreational service providers who give general warnings to participants about "obvious risks". Even if harm occurs to a participant, the warning prevents liability from attaching to the provider. Western Australia also provides protection from negligence claims for volunteers who act in good faith while undertaking community work. However, the volunteer loses their exemption if they are intoxicated or operate outside their authorised scope. Generally, a Good Samaritan is exempt from negligence claims if they are acting in good faith and not recklessly.
Breach of duty of care
The next step in building a negligence case is to establish that the defendant breached their duty of care. A defendant fails in their duty if they personally act with less care than a reasonable person would display in the circumstances. Some organisations and individuals can also be held vicariously liable for the negligence of others. For instance, a worker can usually hold their employer vicariously liable for a co-worker's misconduct.
Sometimes, a plaintiff believes that they have proof that there was a breach of duty of care because the defendant apologised after the incident. However, under Western Australian law, if the defendant or someone acting on their behalf apologises, it does not constitute an express or implied admission of liability and is not relevant to a determination of fault. Indeed, an apology is not admissible evidence in any civil proceeding in Western Australia.
Damage, loss and injury
A negligence claim relies on the plaintiff's ability to prove that they suffered some damage, loss or injury. In many cases, the injury is easily established through medical reports or other documentary evidence. Otherwise, the plaintiff must prove to the court that they have sustained a loss. Finally, the plaintiff must establish that the injury was a direct result of the defendant's breach of duty of care. When the plaintiff is responsible for a proportion of their own damage or injury, this is known as contributory negligence.
Amount of compensation
In 2003, the Western Australian Parliament introduced an amendment to the Civil Liability Act to include a sliding scale of general damages for claims relating to personal injury and death. The legislation restricts damages that may be claimed for non-pecuniary (that is, non-financial) loss. Non-pecuniary loss includes pain, suffering, and bodily harm. The amendment further introduced structured settlements that may be paid in instalments, and a cap on damages for lost earning capacity and gratuitous services. The Act was also amended so that a defendant is only liable for the proportion of damage that results from their wrongful acts. However, parties in Western Australia can contract out of proportionate liability through a written, signed agreement. This proportionate liability applies to economic loss or property damage under tort, contract or the Fair Trading Act 1987.
Limitation periods
The Limitation Act 2005 sets time limits to bring a claim for negligence in Western Australia. There is a general limitation period of six years from the date of the incident, and three years for personal injury claims.
Contact Go To Court Lawyers for legal advice on negligence claims in Western Australia. Our experienced solicitors can provide an assessment of the strength of your case and represent you during litigation. Phone 1300 636 846 for any legal advice or representation.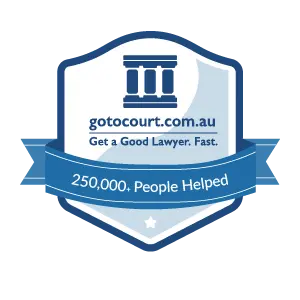 Affordable Lawyers
Our Go To Court Lawyers will assist you in all areas of law. We specialise in providing legal advice urgently – at the time when you need it most. If you need a lawyer right now, today, we can help you – no matter where you are in Australia.
How It Works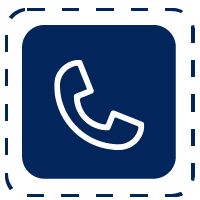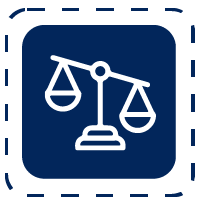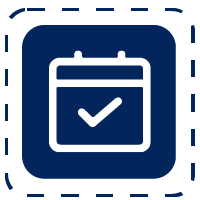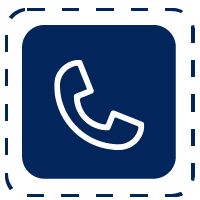 1. You speak directly to a lawyer
When you call the Go To Court Legal Hotline, you will be connected directly to a lawyer, every time.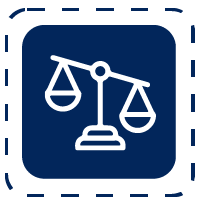 2. Get your legal situation assessed
We determine the best way forward in your legal matter, free of charge. If you want to go ahead and book a face-to-face appointment, we will connect you with a specialist in your local area.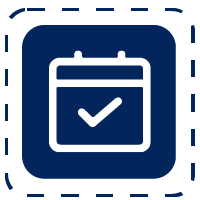 3. We arrange everything as needed
If you want to go ahead and book a fact-to-face appointment, we will connect you with a specialist in your local area no matter where you are and even at very short notice.