https://www.gotocourt.com.au/civil-law/wa/employment-law/
National Legal Hotline
7am to midnight, 7 days
Call our lawyers now or,
have our lawyers call you
Employment Law in WA | Employment Lawyers Western Australia
Updated on Oct 12, 2022 • 5 min read • 453 views • Copy Link
Employment Law in WA | Employment Lawyers Western Australia
Employment Law in Western Australia is governed by both federal and state laws. These include the Fair Work Act 2009, the Industrial Relations Act 1979 and the Equal Opportunity Act 1984.
Employment law in Western Australia: the federal system
In Australia, we have a national workplace relations system, which is referred to as the Fair Work system. It commenced on 1 July 2009 and was created by the Fair Work Act 2009 (FWA). WA employees are covered under the Fair Work system if they work for a constitutional corporation. This is a financial corporation that was formed and trading in Australia or a foreign corporation that does business in Australia. As such, must of the private sector is WA is covered by the national system.
The FWA provides general workplace protections, including freedom of association and the right to be involved in lawful industrial activities, protection from discrimination and unfair dismissal and the granting of remedies.
The FWA also sets out the rights of employees and responsibilities or employers, such as the circumstances under which an employee can be dismissed or stood down without pay and the requirements for keeping records and providing payslips.
If you are an employee who falls under the national system and believe you have had your workplace protections breached, you may file a complaint with the Fair Work Commission (FWC) who can assist you. The FWC will arrange a telephone conference between yourself and your employer in order to try to resolve the complaint. If no agreement is reached during this telephone conference then the FWC will list your matter for hearing. If the breach if proven, the FWC may make any of a number of orders, including that you be reinstated to the job or that the employer provide compensation for lost wages.
Independent contractors
The FWA provides general protections for independent contractors, prohibiting adverse action, coercion, abuses of freedom of association and discrimination based on certain attributes including race, sex, sexual orientation and age.
General protections dismissal disputes must be heard through a private conference at the FWC. If the dispute is not settled through a private conference, the FWC can list the matter for arbitration. For this to occur, both parties must agree and notify the FWC that they consent to arbitration.
If both parties do not consent to arbitration, the applicant can elect to progress the matter by making an application to the Federal Court. If the court finds the employer has acted unlawfully, it can issue a fine, make an order for reinstatement or compensation for loss, grant an injunction or interim injunction and award costs.
Independent Contractors Act 1996 (Cth)
Under Section 12 of the ICA, if a contract is unfair or harsh, a contractor may be able to make an application to the Federal Court to review the contract. If the court finds that the contract or part thereof is unfair and or harsh, it may make an order setting aside the whole or a part of the contract, or make an order varying the contract.
Employment law in Western Australia: discrimination
Employees are protected from unlawful discrimination under both state and federal law. At the federal level, the Sex Discrimination Act, the Race Discrimination Act and the Age Discrimination Act prohibit discrimination in a range of public settings, including at work. The WA Equal Opportunity Act also protects workers from discrimination on the basis of particularly attributes, including race, sex, disability and age.
The state and federal anti-discrimination laws overlap and a WA employee who has a complaint of discrimination may complain either to the federal Human Rights Commission or to the WA Equal Opportunity Commission.
Complaint outcomes can include an apology, reinstatement to a job, compensation for lost wages, changes to a policy or developing and promoting anti-discrimination policies.
If a worker is unsure which scheme to complain under, they should seek specialist legal advice.
Employment law in Western Australia: WAIRC
If a person is employed in Western Australia in the state public sector or for a non-constitutional corporation in local government or private industry, they are covered under the West Australian Industrial Relations Commission (WAIRC).
The WAIRC hears disputes about unfair and constructive dismissal, discrimination, sexual harassment and workplace bullying. An employee must lodge a claim within 28 days of the date of their dismissal. The WAIRC will then list the matter for a conciliation conference.
To make a claim in the WAIRC you must be an employee who is employed under the state system and earning less than $149, 400.00.
If the parties fail to reach a resolution during conciliation, it is up to the applicant to decide whether they would like their claim listed for arbitration at a later date. Arbitration will take place in the Industrial Magistrate's Court of Western Australia.
If you require legal advice or representation in any legal matter, please contact Go To Court Lawyers.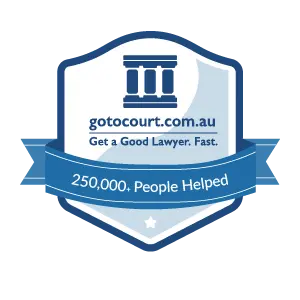 Affordable Lawyers
Our Go To Court Lawyers will assist you in all areas of law. We specialise in providing legal advice urgently – at the time when you need it most. If you need a lawyer right now, today, we can help you – no matter where you are in Australia.
How It Works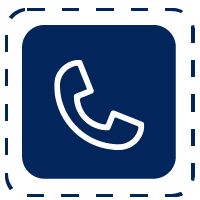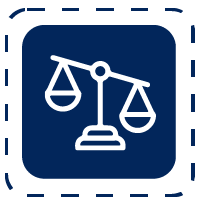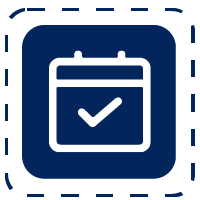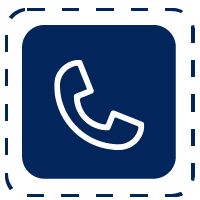 1. You speak directly to a lawyer
When you call the Go To Court Legal Hotline, you will be connected directly to a lawyer, every time.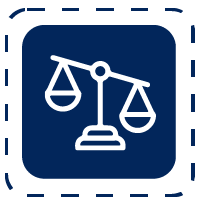 2. Get your legal situation assessed
We determine the best way forward in your legal matter, free of charge. If you want to go ahead and book a face-to-face appointment, we will connect you with a specialist in your local area.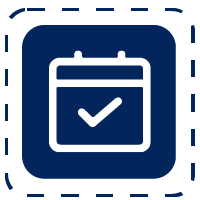 3. We arrange everything as needed
If you want to go ahead and book a fact-to-face appointment, we will connect you with a specialist in your local area no matter where you are and even at very short notice.