https://www.gotocourt.com.au/family-law/caveats-property-law/
National Legal Hotline
7am to midnight, 7 days
Call our lawyers now or,
have our lawyers call you
Caveats in Property Law (WA)
Updated on Oct 26, 2022 • 6 min read • 1836 views • Copy Link
Caveats in Property Law (WA)
A caveat is a formal notice or warning issued against the title of a property. In Western Australia, caveats are registered at Landgate, which is the titles office responsible for recording all dealings and interests regarding Western Australian land. Caveats cannot be placed on personal property but only on real estate.
The purpose of a caveat is to preserve and protect the rights of the person lodging the caveat (the caveator). Caveats provides different levels of protection against future dealings and registered interests on the title depending on the type of caveat.
Types of caveats
There are three types of caveats: absolute caveats, subject to claim caveats and until after notice caveats.
Absolute caveats
Absolute caveats prevent any interest being registered on the title of the property and thus is the strongest caveat. However, it is also the most restricted caveat.
Subject to claim caveats
Subject to claim caveats prevent other interests being registered on the title unless the interest being registered acknowledges that it is subject to the interest specified in the caveat. Subject to claim caveats are more flexible in terms of what kind of interests are permissible under law compared to absolute caveats.
Until after notice caveats
Until after notice caveats do not actually prevent other interests being registered on the title, but they oblige the person wishing to register an interest on the title to notify the caveator before that interest is registered. This informs the registered proprietor about the interest so that they can take the necessary steps in having the caveat removed or preventing the interest from being registered if they wish. Until after notice caveats are the most flexible type of caveat in terms of what kind of interests are permissible. They also possess the fewest restrictions.
Caveatable interests
For a caveat to be valid, it must be pursuant to a "caveatable interest". There are various caveatable interests that have been established through case law.
These include:
A contract for the sale of land;
An option to purchase the land;
A mortgagee or equitable mortgagee;
A charge over the land;
The benefit of an easement;
A lease over the land; or
An unregistered interest.
There are also however, interests that are not "caveatable interests" that are commonly mistakenly thought to be so.
These include:
A debt or loan that is owed that is not related to the land in question; and
Family law proceeding involving property orders.
In addition, some caveatable interests allow only certain types of caveats to be registered. For example, for an absolute caveat to be permissible, it must usually relate to a claim in ownership (or prospective ownership) of the land. Interests such as an equitable mortgage do not amount to a right to an absolute caveat but to a subject to claim caveat only.
Unfortunately, there is no hard and fast rule as to what is permissible for the different types of caveat, so it is highly recommended that you seek legal advice to see whether or not the interest that is being relied upon is a caveatable interest and what type of caveat can be registered. Registering a caveat pursuant to a non-caveatable interest or registering the wrong type of caveat can have significant consequences for the caveator.
How are caveats registered?
A caveat is registered by first completing and lodging a C1 Caveat Landgate form. In addition to the C1 Caveat form, additional documents will need to be attached including a Verification of Identification Statement as well as a Statutory Declaration and/or any documentary evidence supporting the basis for the caveat.
As part of the documentary evidence that is to be field with the application, a copy of the document or deed (if the interest arises from a document or deed) should be annexed. If not, then a sworn or affirmed statutory declaration should be filed stating the facts as to the nature of the estate and the interest claimed and how the title to the estate or interest claimed arises.
After the application fee is paid, Landgate will process the application. It can take up to six weeks for a Landgate form to be processed.
A caveat has been registered against my land. What do I do?
If you are a registered proprietor and a caveat has been lodged against your land which needs to be removed, there are two methods to achieve this.
The first is to correspond with the caveator and see if you can negotiate its voluntary withdrawal. A caveat can be withdrawn by the caveator lodging a W1 Landgate Form.
If the caveator refuses to withdraw the caveat and the registered proprietor believes the caveat has been wrongfully registered, then the registered proprietor can serve a notice on the caveator stating that the caveat will lapse after 21 days unless they obtain an order from the Supreme Court extending the caveat and file a copy of the order with the Registrar of Titles pursuant to s138B of the Transfer of Land Act 1893 (WA).
Alternatively, the registered proprietor can make an application to the Supreme Court pursuant to Section 138(2) of the Transfer of Land Act 1893 (WA) to have the caveat removed. This option however, is recommended to be used as a last resort as it can be an expensive process for the registered proprietor and is typically used when time is of the essence (e.g. caveat needs to be removed due to settlement of a sale of land occurring).
It is important for the caveator to make sure that they have lodged the caveat subject to a caveatable interest with the correct type of caveat. Failure to do so can open the caveator to legal costs in the event the matter is referred to the Supreme Court.
Further advice
GTC Lawyers has a team of highly trained expert lawyers who are more than capable of advising and representing their clients regarding caveats.
For more information on caveats, or with any of the associated elements or processes, please contact Go To Court Lawyers.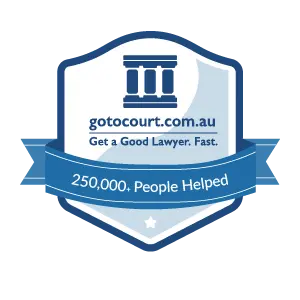 Affordable Lawyers
Our Go To Court Lawyers will assist you in all areas of law. We specialise in providing legal advice urgently – at the time when you need it most. If you need a lawyer right now, today, we can help you – no matter where you are in Australia.
How It Works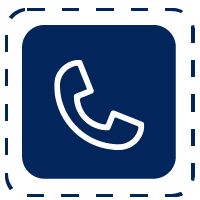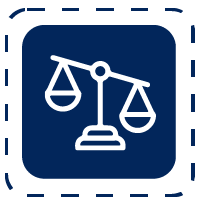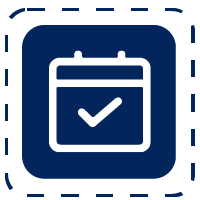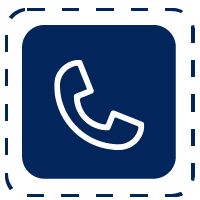 1. You speak directly to a lawyer
When you call the Go To Court Legal Hotline, you will be connected directly to a lawyer, every time.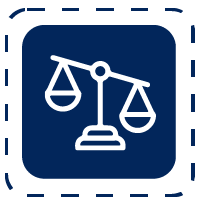 2. Get your legal situation assessed
We determine the best way forward in your legal matter, free of charge. If you want to go ahead and book a face-to-face appointment, we will connect you with a specialist in your local area.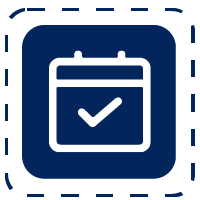 3. We arrange everything as needed
If you want to go ahead and book a fact-to-face appointment, we will connect you with a specialist in your local area no matter where you are and even at very short notice.