https://www.gotocourt.com.au/criminal-law/wa/sex-offenders-register/
National Legal Hotline
7am to midnight, 7 days
Call our lawyers now or,
have our lawyers call you
Community Protection Register in WA
Updated on Dec 14, 2022 • 6 min read • 663 views • Copy Link
Community Protection Register in WA
The law that governs the sex offenders register in Western Australia is the Community Protection (Offender Reporting) Act 2004.
The purposes of the Register, known as the Community Protection Offender Register, include to reduce the chances that convicted offenders will re-offend, to help police investigate and prosecute offences, to allow for publication of information about certain offenders and to prevent offenders from participating in certain activities. This page deals with the Community Protection Register in WA.
Inclusion on the Community Protection Register in WA
A person is required to register on the Community Protection Register if they have been sentenced for a reportable offence (a class 1 or class 2 offence).
A person will also be required to register if they have been sentenced for an offence that is not a reportable offence, and the court is satisfied that they pose a risk to the life or sexual safety of a child or children.
Reportable offences
Reportable offences are divided into two categories: class 1 and class 2 offences. For a class 1 offence, a person must report for 15 years. For a class 2 offence the period is 8 years. For subsequent re-offending, a person will report for life.
Class 1 offences include:
facilitating sexual offences against children occurring outside of WA;
murder of a child;
sexual offences where the victim is under 16 years old;
aggravated sexual penetration;
sexual offences by relatives; and
sexual offences against people who are mentally or physically impaired.
Class 2 offences include:
loitering near, for example, a school or playground (if previously convicted of a registrable offence);
certain offences regarding child pornography;
sexual acts involving a minor;
burglary where the offender entered the premises intending to commit a sexual or indecent assault on a child;
causing, encouraging or allowing a child to take part in prostitution;
using electronic communication or a carriage service to procure or groom a child under 16 years;
indecently recording a person under 16;
indecent assault of a child;
sexual servitude involving a child; and
deceptively recruiting for commercial sexual services.
Details to be reported
Those on the Sex Offenders Register in WA must provide all relevant details to the Police and ensure they remain current. These details include:
name, including previous names and the times that those names were used;
date of birth;
details of passports;
address;
telephone number(s);
email address(es);
any internet service provider used;
all usernames, codes and passwords used on the internet;
the names and ages of any children living in their house, or with whom they have regular unsupervised contact;
addresses of places they attend where children live;
full details of any employment;
details of any clubs/organisations with which they are involved and which have child members or conduct activities in which children participate;
full details of any motor vehicle owned or driven;
details of permanent distinguishing marks, including tattoos (and details of any that have been removed);
full details of any convictions outside of WA for a reportable offence or an offence that required them to report;
details of any time spent in custody for a reportable offence since being convicted for this offence (including outside of the state); and
full details of any travel plans for outside of the state that average at least once a month.
Reporting while on the Community Protection Register in WA
The Act specifies how long a person on the Community Protection Register in Western Australia is given to report to police.
An offender must make their first report within seven days of being sentenced or of being released from custody, or as directed.
If an offender who was convicted for an offence outside of WA enters the state and intends to stay for 14 or more days, within 14 days of entering.
A person convicted elsewhere but who is currently in WA, must report within seven days of becoming a corresponding reportable offender or within seven days after their release from custody, whichever is later.
Ongoing reporting
An offender must report their details at least annually.
Any changes to relevant personal details must be reported within seven days of the change.
If the offender intends to be absent from their place of residence for more than seven days, or if they intend to leave the state, they must report to police at least seven days prior to the intended absence.
Any changes to travel plans while out of the state must be reported as soon as practicable.
The offender must report to police within seven days of their return to WA. If they decide not to leave, they must report within seven days of making the decision.
The offender must report any periods of custody since their last report.
Community Protection Website
The Community Protection Website contains limited details of those on the Community Protection Register in WA. There are 3 tiers of disclosure:
Tier 1 – Missing Sex Offenders Non-Compliant Reportable Offenders. This tier makes public the photographs and personal details of reportable offenders who have either failed to report or have provided false or misleading information to Police and whose whereabouts aren't known. The details are removed when the offender is located or reports to Police.
Tier 2 – Local Search Dangerous and High-Risk Offenders. This tier allows members of the community to access (some) details, including photographs, of certain dangerous and high-risk offenders who live, in or close by, the same area.
Tier 3 – Community Protection Disclosure Scheme. This tier allows a parent or guardian to inquire as to whether a specific person is a reportable offender if that person has regular contact with their child or children which is unsupervised. The applicant must provide their full details and those of the child or children, the identity of the other person, and information regarding the level of contact that person has with the child or children. Police will assess the request and decide whether or not to disclose the person's status as a reportable offender.
Offences
It is a criminal offence to fail to comply with reporting obligations under the Act. The maximum penalty that applies is a fine of $12,000 and imprisonment for two years.
If you require legal advice or representation in any legal matter, please contact Go To Court Lawyers.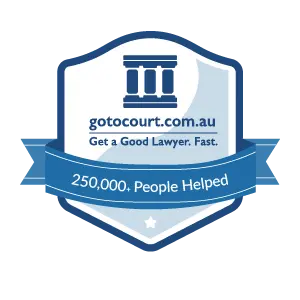 Affordable Lawyers
Our Go To Court Lawyers will assist you in all areas of law. We specialise in providing legal advice urgently – at the time when you need it most. If you need a lawyer right now, today, we can help you – no matter where you are in Australia.
How It Works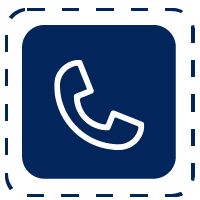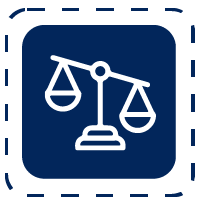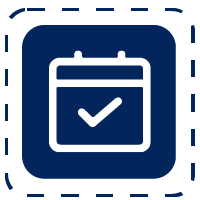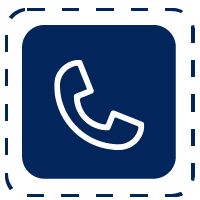 1. You speak directly to a lawyer
When you call the Go To Court Legal Hotline, you will be connected directly to a lawyer, every time.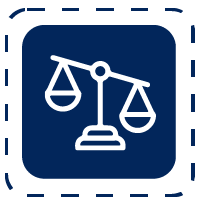 2. Get your legal situation assessed
We determine the best way forward in your legal matter, free of charge. If you want to go ahead and book a face-to-face appointment, we will connect you with a specialist in your local area.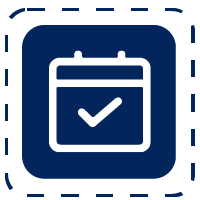 3. We arrange everything as needed
If you want to go ahead and book a fact-to-face appointment, we will connect you with a specialist in your local area no matter where you are and even at very short notice.