https://www.gotocourt.com.au/criminal-law/wa/voir-dire/
National Legal Hotline
7am to midnight, 7 days
Call our lawyers now or,
have our lawyers call you
What is a Voir Dire? (WA)
Updated on Dec 07, 2022 • 5 min read • 346 views • Copy Link
What is a Voir Dire? (WA)
---
Evidence is governed by various and complex rules to ensure that our courts and juries only rely on what is admissible evidence. 'Admissible evidence' is evidence that is capable of being received by a court or tribunal that goes towards proving a fact in issue. To be admissible, evidence must be relevant and lawfully obtained. The admissibility of evidence can be determined during a proceeding known as a voir dire.
Voir dire
The term 'voir dire' is derived from an Old French saying meaning 'to speak the truth'. It is a term that has become attached to various legal and court procedures all over the world.
In Western Australia, the voir dire is best known for its function in criminal law. In criminal matters, the Court deals with evidentiary issues within the course of preparing for a trial (such as at a Directions Hearing prior to a trial), or during a Trial Hearing. The evidentiary issues the court determines are questions of fact and questions of law.
Role of the judge and jury
In a jury trial, the judge determines questions of law, and the jury's role is to determine questions of fact. If a voir dire needs to be held in a jury trial, it is practice for the judge to ask the jury to leave the courtroom. It is important the jury be removed because if the evidence is found to be inadmissible, the jury would have been exposed to evidence that they cannot rely on, and their views potentially tainted.
In a trial by judge alone, the judge determines both questions of law and questions of fact. If a voir dire needs to be heard in a trial by judge alone, it does not necessarily lead to a break in the proceedings. Rather, the issue may be dealt with and then the trial simply continues.
Legislation outlining the process
A voir dire is held to determine the admissibility of a piece of evidence, how a piece of evidence can be used against a witness or accused person, or the competency and compellability of a witness.
In Western Australia, our courts have developed a careful case management system involving more Directions Hearings and greater case management which has resulted in fewer voir dires being heard during trials.
In Western Australia, we start with the Evidence Act 1906 (WA). However, our legislation is silent on the matter of voir dires, so we turn to the Commonwealth Legislation, Evidence Act 1995 (Cth) which states (Section 189):
If the determination of a question of whether:

Evidence should be admitted (Whether in the exercise of a discretion or not); or

Evidence can be used against a person; or

A witness is competent or compellable;

depends on the court finding that a particular fact exists, the question whether that fact exists is, for the purposes of this section, a preliminary question.
Issues determined by voir dire
Issues commonly determined by a voir dire include:
whether a witness should be declared hostile;
whether a child is competent to give evidence;
whether a confession was voluntary;
whether evidence should be excluded.
Example: confessions in criminal cases
In criminal law, a confession is an acknowledgment of partial or full guilt of a criminal offence by one person to another. Before any confession can be entered into evidence, the prosecution must prove that the confession was voluntary. A confession may be involuntary where it was influenced by violence, oppressive, inhuman or degrading conduct, or coercion.
If the prosecution says a confession was voluntary and should be admitted into evidence, but the accused does not agree, then the accused must object to the confession being admitted into evidence and set out the grounds for the objection. The objection is then dealt with by voir dire.
There are three steps to this process.
Establish a right to a Voir Dire
Parties do not have a right to a voir dire. It is something they must request, and something the court grants on a discretionary basis. A judge should only hear a voir dire when it is essential to secure the fairness of the trial.
In the above example, the defence must outline to the Court what it intends to establish in relation to the confession, and where related, in relation to its case as a whole. If what the accused's counsel intends to prove may result in the confession being rejected from evidence, then the accused has a right to have the admissibility of the confession determined by voir dire.
Conduct the voir dire
During the voir dire, the court hears the evidence of both parties. The judge controls the conduct of the voir dire including the order in which witnesses give evidence and whether cross-examination is permitted.
A voir dire is commonly known as a 'trial within a trial' – a trial-like hearing occurs to determine the evidentiary issue.
Court makes a finding
At the end of the voir dire, the judge will decide the question of fact or law that was in dispute and will provide their reasons.
If it is a jury trial, the jury will be allowed back into the courtroom after the judge has made their decision, and the trial will continue. The judge does not explain to the jury the decision, or what occurred, the trial simply continues.
Using the evidence
If after a voir dire, the evidence was ruled admissible, then that evidence can be tendered and admitted into evidence throughout the course of the trial. If the evidence was ruled inadmissible, it cannot be entered into evidence or used in any way.
If you require legal advice or representation in a criminal law matter or in any other legal matter please contact Go To Court Lawyers.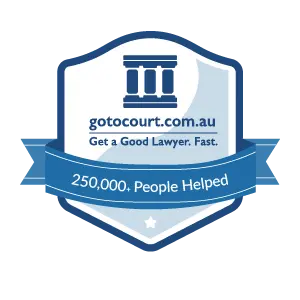 Affordable Lawyers
Our Go To Court Lawyers will assist you in all areas of law. We specialise in providing legal advice urgently – at the time when you need it most. If you need a lawyer right now, today, we can help you – no matter where you are in Australia.
How It Works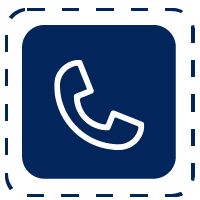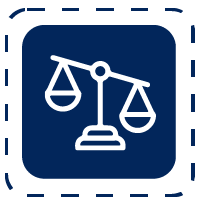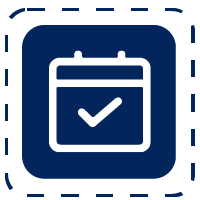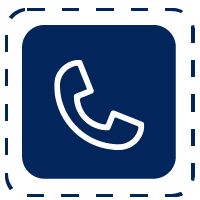 1. You speak directly to a lawyer
When you call the Go To Court Legal Hotline, you will be connected directly to a lawyer, every time.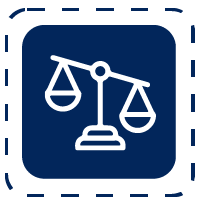 2. Get your legal situation assessed
We determine the best way forward in your legal matter, free of charge. If you want to go ahead and book a face-to-face appointment, we will connect you with a specialist in your local area.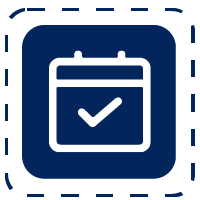 3. We arrange everything as needed
If you want to go ahead and book a fact-to-face appointment, we will connect you with a specialist in your local area no matter where you are and even at very short notice.