https://www.gotocourt.com.au/civil-law/wa/challenging-wills/
National Legal Hotline
7am to midnight, 7 days
Call our lawyers now or,
have our lawyers call you
Challenging a Will (WA)
Updated on Dec 08, 2023 • 5 min read • 372 views • Copy Link
Challenging a Will (WA)
There are various grounds for contesting or challenging a will in Western Australia. This page outlines what is involved in each type of claim.
Contesting vs challenging
It is important to note that challenging a will is different to contesting a will.
A person who challenges a will is raising doubt that the will is legal valid. This may be for a range of reasons including that the testator lacked testamentary capacity when they singed the will or that the will is a forgery.
A person who contests a will is claiming that the provisions of the will are unfair and that the court should intervene to ensure that all persons entitled to inherit from the estate are adequately provided for.
Challenging a will
There are a range of situations where family members, dependents, and beneficiaries named in a will may doubt that the will is a valid document.
This may be because they suspect that the testator did not have capacity to make the will, because the will may have been executed under duress or because the testator may have been coerced or unduly influenced when making the will.
If a person suspects that something is wrong with a will and that probate should not be granted, they should speak with a solicitor as soon as possible about the possibility of lodging a caveat with the Probate Registry of the Supreme Court of Western Australia, to prevent probate from being granted without prior notification to them.
The court may then require the executor to prove the will in solemn form. This involves a hearing before a Judge or Master of the Court. If a person is objecting to probate being granted, they will be required to adduce evidence as to the circumstances that exist that cast doubt on the will's validity.
Once probate is granted for a will, there is a presumption is that the will is valid, and the executor may proceed to administer the estate in accordance with its provisions. It is then very difficult to revoke or challenge the will.
Contesting a will
When a person dies leaving behind a valid will, a member of their family may consider that the provisions of the will are unfair. This may be because the will does not make provision for a person who was entitled to inherit, or because it makes inadequate provision for such a person.
A family provision claim is a claim brought by a person who believes that the testator had a moral obligation to make adequate provision for them under their will and failed to do so. This claim is made under the Family Provision Act 1972.
An eligible person may bring a family provision claim within six months of a grant of probate. This is a very strict time limit and if a person files outside this time frame, they must first apply for leave to do so.
In assessing whether a will makes adequate provision for a person, the court will look at matters including the claimant's income, their lifestyle, medical needs, educational requirements, the closeness of their relationship with the deceased, and whether or not there was financial dependence or interdependence between the claimant and the deceased.
The court will then weigh this up against the interests of all the other beneficiaries under the will and any other claimant who is contesting the estate.
Crucially, the court will consider the size and the nature of the estate and whether it is capable of meeting all the competing claims. If the court determines that the provision was inadequate, then it has a discretion to make an order for further provision as it considers fit.
Moral obligation of the testator
The leading case in Australia on the principles underlying family provision claims is a case that originated in Western Australia and was appealed to the High Court. In the case of Vigolo and Bostin, the High Court was asked to consider whether the testator had a "moral obligation" to provide for the claimant.
In that case the court concluded that a person cannot bring a claim based on a moral obligation alone, and they must pass the "adequacy test" which requires the claimant to demonstrate that they were left with inadequate provision.
In recent times, courts have talked about the possibility that a testator does have a moral obligation to provide for certain people and/or that there are community expectations regarding what provision a wise and just testator ought to make.
However, court continue to have a wide and unfettered discretion to determine what they think is adequate provision for a particular claimant, depending on the individual circumstances of the case.
If you require legal advice or representation in any legal matter, please contact Go To Court Lawyers.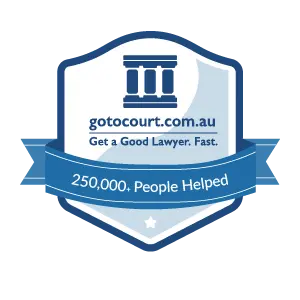 Affordable Lawyers
Our Go To Court Lawyers will assist you in all areas of law. We specialise in providing legal advice urgently – at the time when you need it most. If you need a lawyer right now, today, we can help you – no matter where you are in Australia.
How It Works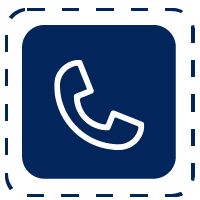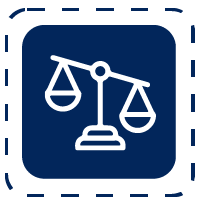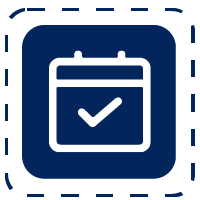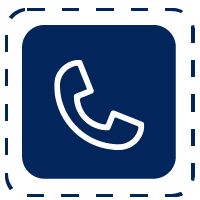 1. You speak directly to a lawyer
When you call the Go To Court Legal Hotline, you will be connected directly to a lawyer, every time.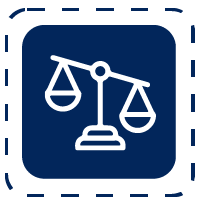 2. Get your legal situation assessed
We determine the best way forward in your legal matter, free of charge. If you want to go ahead and book a face-to-face appointment, we will connect you with a specialist in your local area.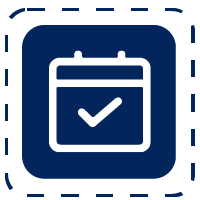 3. We arrange everything as needed
If you want to go ahead and book a fact-to-face appointment, we will connect you with a specialist in your local area no matter where you are and even at very short notice.