https://www.gotocourt.com.au/legal-news/another-great-win-go-court-lawyers-expert/
National Legal Hotline
7am to midnight, 7 days
Call our lawyers now or,
have our lawyers call you
Another great win for a Go To Court Lawyers expert
Updated on Mar 03, 2016 • 3 min read • 1425 views • Copy Link
Another great win for a Go To Court Lawyers expert
Principles of sentencing the key in traffic law and drugs case
Outstanding advocacy on the part of one of Go To Court Lawyers' expert solicitors has resulted in another successful – and unexpectedly favourable – outcome for his client.
Sebastian Jennings, associate solicitor from the Woolloongabba office, was representing a client in a sentencing hearing following a guilty plea for a number of traffic law and drugs charges. His client had been driving on the wrong side of the road at twice the speed limit while under the influence of alcohol. Pursued by three police cars, his client was eventually apprehended and charged with dangerous operation of a motor vehicle, evading police by failing to stop, drink driving, and drug possession.
When considering case precedence and previous decisions, a person who is charged with traffic law offences of dangerous operation of a motor vehicle and failing to stop face mandatory disqualification from driving for a period of two years or more and should be sentenced to an actual term of imprisonment. However, Mr Jennings was successfully able to argue that jail time was inappropriate in his client's circumstances.
Section 9 of the Penalties and Sentences Act 1992 sets out the only purposes for which a sentence may be imposed on a person convicted of an offence in Queensland. One of these purposes is to deter the offender and others from engaging in similar behaviour. In this case, Mr Jennings' client suffered from a mental health issue. Consequently, he was able to successfully argue that the rules of general deterrence did not apply and that this was a case where principles of specific deterrence were more appropriate.
In other words, he argued that, where there is little possibility of a sentence having any real deterrent effect on the general public, case law suggests that the court may consider a penalty more suited to deterring just the particular offender from repeating their behaviour. It was unlikely, he contended, that the imposition of a jail term in this case would have any real effect beyond his client in terms of deterrence.
Mr Jennings argued that his client, who had no relevant criminal or traffic law history, was a good prospect for rehabilitation. Using case law which had previously applied to unrelated matters, he was able to demonstrate a precedent whereby, in cases of specific deterrence, a term of imprisonment which would normally be granted could be downgraded to a more lenient, community-based sentence.
Mr Jennings was able to secure for his client a sentence involving disqualification of the client's licence for the minimum period of 2 years and 9 months, 18 months probation, and no criminal conviction recorded.
Congratulations to Mr Jennings and his client on such a favourable outcome.
Mr Jennings was able to argue that the rules of general deterrence in sentencing did not apply and that a jail term was, in this case, inappropriate.
If you or someone you know is facing a traffic, drink-driving, or drugs law issue, you should seek legal advice quickly.
Go To Court Lawyers operate a Legal Hotline on 1300 636 846 where you can talk directly to a lawyer 7am to midnight, 7 days a week. Your call will be treated with the strictest confidentiality and without judgement.
The lawyer will assess your matter and recommend a course of action.
Should you need a Court lawyer, even if it is at very short notice, the Legal Hotline staff will be able to arrange legal representation for you. You can also request a call back via the website www.www.gotocourt.com.au and a lawyer will call you back to assess your matter.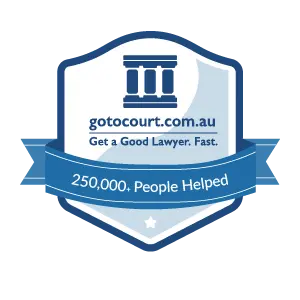 Affordable Lawyers
Our Go To Court Lawyers will assist you in all areas of law. We specialise in providing legal advice urgently – at the time when you need it most. If you need a lawyer right now, today, we can help you – no matter where you are in Australia.
How It Works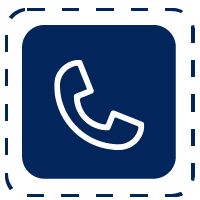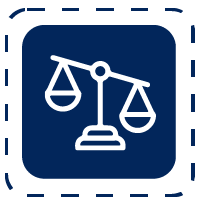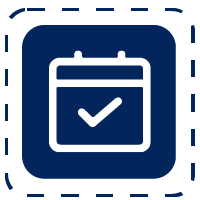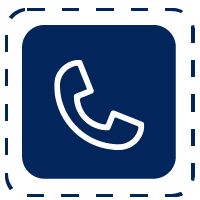 1. You speak directly to a lawyer
When you call the Go To Court Legal Hotline, you will be connected directly to a lawyer, every time.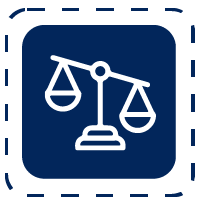 2. Get your legal situation assessed
We determine the best way forward in your legal matter, free of charge. If you want to go ahead and book a face-to-face appointment, we will connect you with a specialist in your local area.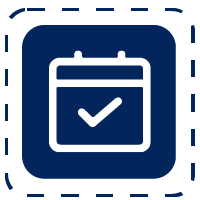 3. We arrange everything as needed
If you want to go ahead and book a fact-to-face appointment, we will connect you with a specialist in your local area no matter where you are and even at very short notice.