https://www.gotocourt.com.au/personal-injury/act/duty-of-care-in-aged-care/
National Legal Hotline
7am to midnight, 7 days
Call our lawyers now or,
have our lawyers call you
Duty of Care in Aged Care (ACT)
Updated on Nov 07, 2022 • 5 min read • 313 views • Copy Link
Duty of Care in Aged Care (ACT)
The term "duty of care" refers to a person's responsibility to act in the best interests of someone in their care. In the aged care industry, both the service provider (such as the aged care home) and the workers owe a duty of care to the residents. In the ACT, a duty of care in aged care refers to the minimum care that someone must provide in an aged care setting. To understand what is required by this duty, consideration must be given to the standard of care required, as well as the concept of dignity of risk. This article looks at the duty of care in aged care in the Australian Capital Territory.
What is the duty of care in aged care?
The ACT aged care sector caters to those in the community who have diminished capacity. Given this special vulnerability, carers who work in the aged care industry have a high duty of care not to cause injury or harm to anyone under their care. In the ACT, the Civil Law (Wrongs) Act 2002 codifies the common law duty of care that exists in the aged care industry. Under both legislation and the common law, at a minimum, an aged care provider must maintain safe and clean premises, provide quality clinical treatment, and employ capable staff. The duty of care also requires that residents have access to quality medical treatment and clinical care.
Aged care workers must provide an appropriate standard of comfort and care while allowing residents to make their own choices as much as possible. This means ensuring that vulnerable people are safe and pose no danger to themselves or others, and that their rights and wishes are respected. Beyond these basic requirements, the requirements of a duty of care vary depending on the needs and capacity of each resident. For instance, a care worker should provide a greater amount of supervision for a resident with dementia than for a resident who does not suffer from any cognitive impairment. The worker should provide care that is tailored to each resident's reasonable needs.
The legal standard of care in aged care is not perfection. The duty of care only requires that a worker or care home do what a reasonable provider would do in the same circumstances.
Some examples of basic steps that a worker might take to discharge their duty of care in aged care include:
Making sure that residents are warm enough at night and provide additional blankets if necessary;
Making sure that residents eat nutritious meals and providing help if needed;
Ensuring that residents take their correct medication on time;
Making sure that residents stay hydrated;
Accompanying and supporting residents if they have trouble walking; and
Giving a resident assistance to shower and use the bathroom if required.
Crucially, an aged care worker has a duty of care to alert their employer and/or the resident's family if they foresee any dangers that could affect the resident.
Breach of duty of care in the ACT
If an aged care provider or worker fails to discharge these obligations, then they may be found to have committed negligence. When a provider or carer breaches their duty of care, the first step should be for the resident or their family to make a complaint to My Aged Care. The negligent person can also face a civil liability claim or even a criminal prosecution if the conduct was deliberate.
Charter of aged care rights
In the ACT, aged care facilities that receive government subsidies must abide by the Charter of Aged Care Rights. All people in receipt of care have these rights, regardless of the level or type of care they receive. The aged care provider must provide the resident with a copy of the Charter and ensure that they understand their rights under the document. The Charter of Aged Care Rights establishes 14 rights for anyone who receives aged care services. Under the Charter, residents are entitled to:
High-quality and safe services and care.
Courteous and dignified treatment.
Support for their culture, diversity and identity.
Freedom from abuse and neglect.
Access to information about themselves.
Access to information about their own rights and personal care.
Autonomy over their finances, personal and social life, and decisions about personal risk.
Decision-making capacity over their finances, possessions and other personal aspects of their daily life.
Independence.
An opportunity to be heard and understood.
A support person who can speak on their behalf.
Personal and data privacy.
An opportunity to air grievances.
An opportunity to exercise the Charter Rights without ramifications.
Dignity of risk in aged care
Residents in the aged care sectors also have a dignity of risk. This concept allows that older people still have the right to make their own decisions and take reasonable risks. For example, if a resident with dementia wishes to take a shopping trip, the carer should not deny the request simply because it poses a risk. Rather, the care provider should consider how to mitigate the risk, such as by having a worker accompany the resident in case they fall or become disorientated.
Please contact Go To Court Lawyers for advice about duty of care responsibilities in the aged care sector in the ACT. Call 1300 636 846 for assistance with this or any other civil law matter.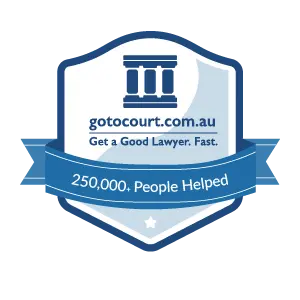 Affordable Lawyers
Our Go To Court Lawyers will assist you in all areas of law. We specialise in providing legal advice urgently – at the time when you need it most. If you need a lawyer right now, today, we can help you – no matter where you are in Australia.
How It Works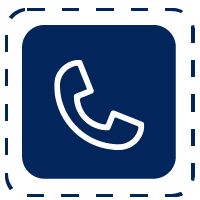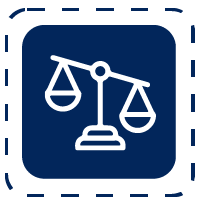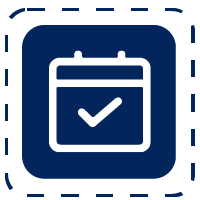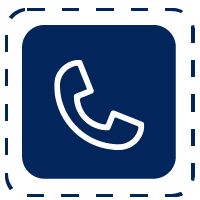 1. You speak directly to a lawyer
When you call the Go To Court Legal Hotline, you will be connected directly to a lawyer, every time.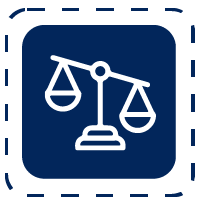 2. Get your legal situation assessed
We determine the best way forward in your legal matter, free of charge. If you want to go ahead and book a face-to-face appointment, we will connect you with a specialist in your local area.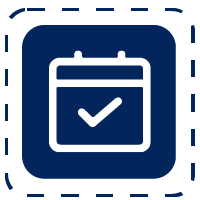 3. We arrange everything as needed
If you want to go ahead and book a fact-to-face appointment, we will connect you with a specialist in your local area no matter where you are and even at very short notice.