https://www.gotocourt.com.au/criminal-law/sa/drug-diversion/
National Legal Hotline
7am to midnight, 7 days
Call our lawyers now or,
have our lawyers call you
Drug Diversion in South Australia
Updated on Feb 23, 2023 • 4 min read • 482 views • Copy Link
Drug Diversion in South Australia
South Australian has two forms of drug diversion: diversion offered by the police and diversion offered by the courts. Police diversion options include Cannabis Expiation Notices and the Police Drug Diversion Initiative. Court options for drug diversion in South Australia include the Treatment Intervention Programs for those with drug and mental health problems, the Port Adelaide Nunga Court Treatment Program, and the South Australian Drug Court. This article deals with the various forms of drug diversion in South Australia.
Cannabis Expiation Notice
Police can issue a Cannabis Expiation Notice to someone who commits a 'simple' cannabis offence. This is essentially an on-the-spot fine, which may be given in person or by post. If the offence is expiated (that is, the fee is paid within 28 days), the matter is finalised.
Payment of an expiation fee is not admission of guilt.
If an expiation notice isn't paid, a summons to go to court is issued.
An expiation notice can be given for:
possessing up to 20 grams of cannabis resin or up to 100 grams of cannabis
smoking cannabis in private
possessing equipment related to drug use (for example, pipes, bongs), or
cultivating a cannabis plant.
Police Drug Diversion Initiative
Under the Controlled Substances Act 1984, the Police Drug Diversion Initiative (PDDI) diverts people aged 16 years or over who commit minor drug offences into the health system instead of having them go through the justice system.
Drug and Alcohol Services SA is responsible for co-ordinating the program, which is only available to those charged only with drug offences. It is not available to someone who has been charged with a number of offences including drug offences.
Organisations that provide services through the PDDI can be found through this website.
This form of drug diversion in South Australia offers early intervention strategies for those who have been caught with a small amount of illegal drugs (other than cannabis) intended for personal use. The police must refer allegations of simple possession to this service and the referral operates as a stay of proceedings.
A prosecution can't proceed in court for a matter that is eligible for Police Drug Diversion unless:
the referral is terminated by the service
the person fails to comply
the person doesn't admit the allegations, or
the person doesn't want to participate in the program.
Police Drug Diversion Initiative Procedure
After assessment for Police Drug Diversion, a person enters into an undertaking (similar to a bond) for up to six months. During that time, they participate in treatment programs and counselling courses.
Participation is not an admission of guilt. If the undertaking is successfully completed, the person can't be prosecuted for the offence.
There is no limit to how many times a person can be diverted for simple possession offences but after diversion on more than three occasions the person will be seen by a panel of assessors.
The Treatment Intervention Court
The Treatment Intervention Court is a specialist court that deals with criminal matters involving people with behavioural conditions such as drug dependence or problem gambling.
A person may have their matter dealt with by the Treatment Intervention Court if they are pleading guilty and are willing to participate in intervention programs and follow the requirements of the program.
A person who is referred to the Treatment Intervention Court will have their suitability for the court assessed, and, if they are accepted will be assigned to a case manager who will assist and support them. Their matter will be regularly reviewed by the court, and they will be subjected to drug testing and other supervision.
A drug treatment program may last for six or twelve months. At the end of the program, the person will be sentenced for the offence. Treatment outcomes will be taken into account at sentencing; however, failing to complete the program will not result in any additional penalty.
If you require legal advice or representation in any legal matter, please contact Go To Court Lawyers.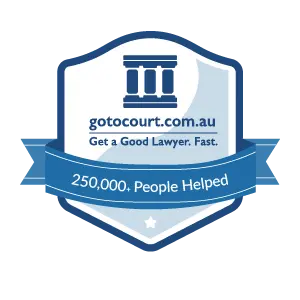 Affordable Lawyers
Our Go To Court Lawyers will assist you in all areas of law. We specialise in providing legal advice urgently – at the time when you need it most. If you need a lawyer right now, today, we can help you – no matter where you are in Australia.
How It Works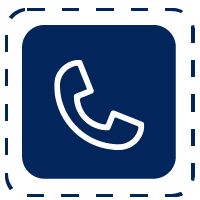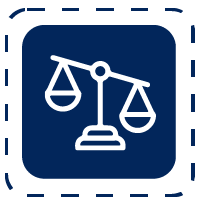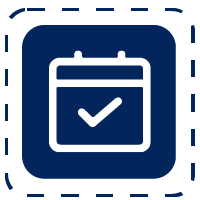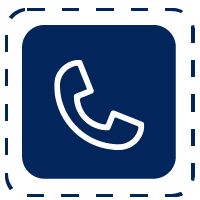 1. You speak directly to a lawyer
When you call the Go To Court Legal Hotline, you will be connected directly to a lawyer, every time.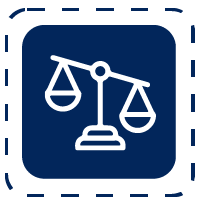 2. Get your legal situation assessed
We determine the best way forward in your legal matter, free of charge. If you want to go ahead and book a face-to-face appointment, we will connect you with a specialist in your local area.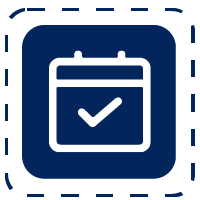 3. We arrange everything as needed
If you want to go ahead and book a fact-to-face appointment, we will connect you with a specialist in your local area no matter where you are and even at very short notice.