https://www.gotocourt.com.au/personal-injury/sa/motor-vehicle-accident-compensation/
National Legal Hotline
7am to midnight, 7 days
Call our lawyers now or,
have our lawyers call you
Motor Vehicle Accident Compensation (SA)
Updated on Nov 07, 2022 • 6 min read • 351 views • Copy Link
Motor Vehicle Accident Compensation (SA)
It can be very traumatic to be involved in a motor vehicle accident, especially if someone is injured. Recovery can take time, incur medical and other expenses, and interfere with a person's capacity to work. In South Australia, the Motor Vehicles Act 1959 and the Civil Liability Act 1936 provide different motor vehicle accident compensation claim processes. A person who is injured in a motor vehicle accident can apply for distinct types of compensation to help defray the costs resulting from the accident. There is a "no-fault" system that provides money for anyone catastrophically injured in an accident in SA. There is also a "fault" system, where the person who is not at fault can seek compensation for economic and non-economic loss due to another motorist's negligence. This page explains motor vehicle accident compensation in South Australia.
Motor vehicle accidents in South Australia
A driver who is involved in a motor vehicle accident in South Australia must stop at the scene and exchange details with any other driver. In addition, a driver must provide their information to an injured person (or their representative), as well as the owner of any property damaged in the crash. A driver involved in an accident should ask witnesses for their details when possible. When it is safe to do so, the driver should take notes and photographs of the damage, and, if possible, make a sketch of the scene with measurements. After a crash, a driver should notify their insurer even if they do not intend to make an insurance claim.
Under South Australian Road Rules, a driver must make a report to the police within 90 minutes if anyone is injured or killed in a motor vehicle accident. All parties to an accident have 24 hours to contact the police if:
Any vehicle is towed away as a result of the accident;
A fair estimate of property damage resulting from the accident is $3,000 or more; or
Either driver did not provide their details to the appropriate parties at the crash.
South Australia has an Online Collision Reporting System for drivers to report a crash when no one is injured and the damage totals less than $3,000. It is important to note that when completing this report, a driver can decline to provide details about vehicle speed or vehicle positioning if the information could incriminate them in a traffic offence.
Catastrophic injury
In South Australia, a person who sustains a catastrophic injury in a motor vehicle accident can access funds for care, treatment, and support through the Lifetime Support Scheme. This Scheme applies regardless of who is at fault for the accident and even when no one is at fault. However, the Lifetime Support Scheme does not provide compensation for economic loss or pain and suffering. When it is necessary to seek those types of compensation, an injured party can try to recover their losses through the fault-based Compulsory Third Party (CTP) scheme.
Personal injury – CTP insurance
Car owners purchase CTP insurance as part of the registration of their vehicles. This insurance covers personal injury but not property loss. The CTP scheme compensates any road user injured by the registered vehicle, including other drivers, passengers, scooter riders, cyclists, motorcyclists, and pedestrians. It is important to note that CTP is not a no-fault system like the Lifetime Support Scheme. To claim third-party compensation, the injured party must be able to demonstrate that the driver of the registered car was at fault in the accident. That is, a claimant must demonstrate that another party's negligence caused their personal injury.
When a claimant makes a CTP claim, the insurer will assess their eligibility against a number of legal requirements. A person who is injured in a motor vehicle accident can claim compensation when:
A CTP insurer will not provide full compensation to anyone who contributed to their own injury. For example, if the injured party was not wearing a seatbelt at the time of the accident, the liability of the at-fault party is reduced. A driver who is entirely at fault cannot access compensation through CTP insurance, even if they suffer personal injuries. In addition, most insurance policies do not cover a driver who was disqualified from driving or under the influence of drugs or alcohol.
Nominal defendant
In some cases, it is impossible for an injured person to identify the vehicle that was responsible for their injuries. A classic example of this situation is a hit-and-run scenario. In addition, if a driver was unlicensed or the vehicle was unregistered or unroadworthy, the CTP insurer may decline to honour the policy. In these scenarios, someone who is injured through no fault of their own may have no one to pursue for compensation. In these scenarios, the injured party may have a claim under the Nominal Defendant Scheme. The claimant must satisfy certain criteria to qualify for this compensation.
Negligence claim
A claim for compensation for property damage following a motor vehicle accident is usually settled privately between the insurer and the claimant without the need to make a claim through the courts. In other circumstances, a person who suffers damage because of another driver's negligence can make a civil claim in a South Australian court. A minor civil action (under $12,000) can be heard in the Magistrates Court of South Australia at little cost to the claimant.
The Civil Liability Regulations 2013 sets out the injury descriptions and range of values for particular injuries on a 0-100 scale. If an injured person can prove fault on the part of the other driver, then they can make a claim for compensation for:
Pain and suffering;
Loss of enjoyment in life;
Loss of life expectancy;
Loss of income;
Disfigurement; and
Medical expenses.
An injured party must lodge their CTP claim within six months of the accident, or for a Nominal Defendant claim, as soon as it becomes apparent that the at-fault vehicle is unregistered or unidentifiable. If you believe that you have a claim for motor vehicle accident compensation, give us a call on 1300 636 846. Our team of civil law solicitors can help you receive your entitlement.
Please contact Go To Court Lawyers for any legal advice.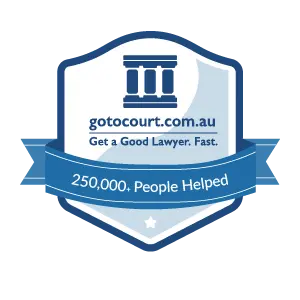 Affordable Lawyers
Our Go To Court Lawyers will assist you in all areas of law. We specialise in providing legal advice urgently – at the time when you need it most. If you need a lawyer right now, today, we can help you – no matter where you are in Australia.
How It Works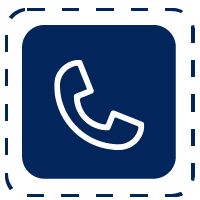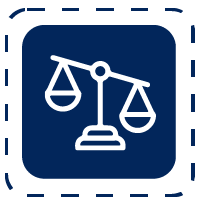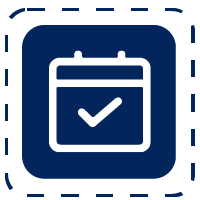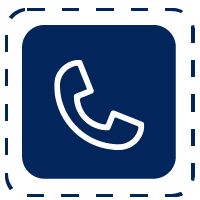 1. You speak directly to a lawyer
When you call the Go To Court Legal Hotline, you will be connected directly to a lawyer, every time.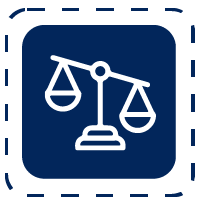 2. Get your legal situation assessed
We determine the best way forward in your legal matter, free of charge. If you want to go ahead and book a face-to-face appointment, we will connect you with a specialist in your local area.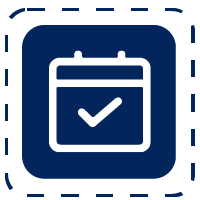 3. We arrange everything as needed
If you want to go ahead and book a fact-to-face appointment, we will connect you with a specialist in your local area no matter where you are and even at very short notice.