https://www.gotocourt.com.au/civil-law/sa/workplace-bullying/
National Legal Hotline
7am to midnight, 7 days
Call our lawyers now or,
have our lawyers call you
Workplace Bullying in South Australia
Updated on Nov 17, 2023 • 4 min read • 421 views • Copy Link
Workplace Bullying in South Australia
A worker in South Australia who experiences workplace bullying may be able to take action either under federal or state law. This page deals with workplace bullying in South Australia.
State or federal law?
Most workers in South Australia are covered by the Fair Work Act 2009 (Cth) and can complain about workplace bullying to the Fair Work Commission (FWC).
The Fair Work system applies not just to employees, but also to contractors, subcontractors, outworkers, apprentices, trainees and volunteers. However, those laws only apply to those who work for a 'constitutional corporation' or for the Commonwealth government are covered by the laws.
Employees working for the South Australian government or in local government, or for a sole trader, partnership or trust, are coved by the South Australia industrial relations system, which is set out in the Fair Work Act 1994. These workers can complain about workplace bullying to SafeWork SA, the workplace health and safety regulator in South Australia.
What is workplace bullying?
Workplace bullying consists of unreasonable behaviour that is repeated towards one or more workers, and that is detrimental to the worker's health and safety.
Workplace bullying may involve teasing, making practical jokes, acting aggressively or in an intimidating manner, placing unreasonable expectations on a worker and their performance, excluding a worker from work events like Christmas parties, displaying offensive material or spreading rumours about a worker.
However, an isolated incident is not workplace bullying. Workplace bullying also does not include "reasonable management action" in relation to a worker, which can include performance managing a worker in a reasonable way or taking disciplinary action against a worker for misconduct in the workplace.
A person who has suffered an isolated incident of inappropriate behaviour in the workplace should consider making a complaint to their supervisor or Human Resources department so that the behaviour is addressed, even if it does not fall within the legal definition of workplace bullying.
Before complaining about workplace bullying
Before you make an application to the Fair Work Commission, you should try raising your concerns directly with your employer.
If you are a member of a union, they may also assist you in this process.
Safe Work Australia has prepared this guide on responding to workplace bullying.
Applying to the FWC
If a person makes an application to the Fair Work Commission about workplace bullying, it will begin to deal with the application within 14 days. A copy of the application will be sent to the employer and the person/s alleged to be responsible for the bullying. The other parties will be given a chance to respond to the application, which they must do within seven days.
Once the Fair Work Commission receives the response, it may organise a mediation, or hold an informal conference or hearing.
The Commission Member hearing the dispute will then make orders they consider to be necessary to prevent further bullying. This could include monitoring of the perpetrator's behaviour and ordering that they stop doing the things that constitute bullying.
Contravening an order of the FWC carries a maximum penalty of a fine of 60 penalty units.
Bullying may be discrimination
In some circumstances, behaviour that constitutes bullying may also amount to discriminatory conduct. This is the case where the behaviour includes less favourable treatment on the basis of your sex, age or religion, amongst other attributes.
Under the Fair Work Act 2009 (Cth), employers must not take 'adverse action' against a person, including the termination of your employment, on a ground that is unlawful under an anti-discrimination law. Breaching this rule carries a penalty of a fine of 60 penalty units.
Workplace bullying complaints and SafeWork
SafeWork SA is the workplace health and safety regulator in South Australia. It enforces the Work Health and Safety Act 2012, which imposes obligations on employers to maintain a workplace free from risks to workers' health and safety.
A person can lodge a complaint with SafeWork SA if they are experiencing workplace bullying and do not have redress under the national anti-bullying laws.
SafeWork SA can provide advice and assistance for dealing with bulling behaviour. It can also take action against an employer such as imposing fines. However, it does not have the power to make orders to stop bullying behaviour.
However, SafeWork can order compensation to be paid by an employer that has engaged in discriminatory conduct against a worker for raising a work health and safety issue.
If you require legal advice or representation in any legal matter, please contact Go To Court Lawyers.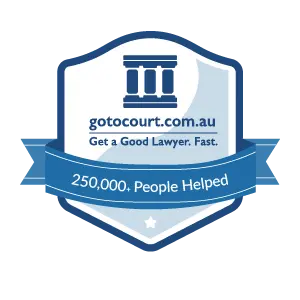 Affordable Lawyers
Our Go To Court Lawyers will assist you in all areas of law. We specialise in providing legal advice urgently – at the time when you need it most. If you need a lawyer right now, today, we can help you – no matter where you are in Australia.
How It Works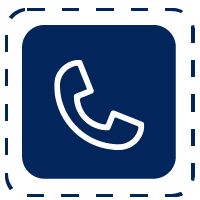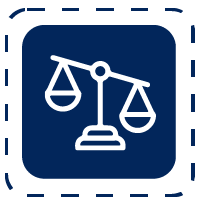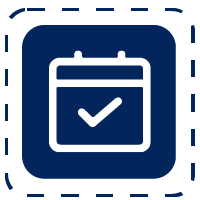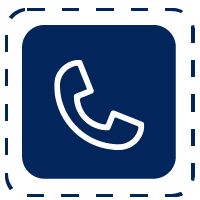 1. You speak directly to a lawyer
When you call the Go To Court Legal Hotline, you will be connected directly to a lawyer, every time.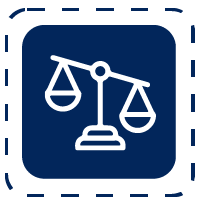 2. Get your legal situation assessed
We determine the best way forward in your legal matter, free of charge. If you want to go ahead and book a face-to-face appointment, we will connect you with a specialist in your local area.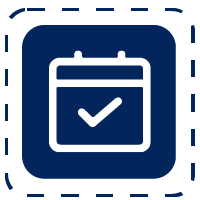 3. We arrange everything as needed
If you want to go ahead and book a fact-to-face appointment, we will connect you with a specialist in your local area no matter where you are and even at very short notice.