https://www.gotocourt.com.au/civil-law/nsw/workplace-discrimination/
National Legal Hotline
7am to midnight, 7 days
Call our lawyers now or,
have our lawyers call you
Workplace Discrimination in New South Wales
Updated on Oct 12, 2022 • 5 min read • 660 views • Copy Link
Workplace Discrimination in New South Wales
Employees, commission agents, contractors and partners within a partnership are all protected from workplace discrimination in NSW by the Anti-Discrimination Act 1977. Many employees in the private sector will also be covered by the Fair Work Act 2009 and will therefore be able to bring a complaint to the Fair Work Commission if they are discriminated against. This article deals with workplace discrimination in New South Wales.
The Anti-Discrimination Act 1977
The Anti-Discrimination Act 1977 makes discrimination unlawful toward job applicants and employees, commission agents and contract workers. The Act states that if certain actions are done for two or more reasons, and one of those reasons is discriminatory, then the action still contravenes the Act and is unlawful. 
Discrimination occurs where a person treats another person less favourably, on the basis of a certain protected attribute, than he or she would treat a person who does not have that protected attribute. The Anti-Discrimination Act cites those protected attributes as being:
sex
transgender status
disability
age
race
sexual orientation
carer's responsibilities, and
marital or domestic status.
Sexual harassment is also unlawful under the Act. Sexual harassment is any unwelcome act of a sexual nature which is likely to cause offence to a reasonable person, or a request for sexual favours. Sexual harassment can occur to both men and women and can be directed towards the same sex.
The Act has more extensive anti-vilification provisions than legislation in other States and Territories. It prohibits:
racial vilification (Part 3A, Division 5)
transgender vilification (Part 3A Division 5)
homosexual vilification (Part 4C Division 4), and
HIV/AIDS vilification (Part 4F).
Vilification is a public act which is done to incite hatred toward a particular group. 'Public acts' includes the dissemination and distribution of materials which are likely to cause hatred (and therefore can extend to work emails or memos), and can include wearing clothing with insignias or emblems which might be offensive.
The Anti-Discrimination Board of New South Wales
In New South Wales, the Anti-Discrimination Act prohibits discrimination and vilification on prescribed grounds such as on the basis of sex, race or disability. Discrimination is prohibited at work as well as in numerous other contexts, such as in education and accommodation.  Complaints about unlawful vilification and discrimination in New South Wales can be made to Anti-Discrimination New South Wales.
Making a complaint about discrimination or vilification
Prior to instigating a complaint with Anti-Discrimination NSW, an aggrieved person should lodge an internal grievance with their employer or principal as many complaints can be resolved through internal human resources action.
The President of Anti-Discrimination NSW may accept or reject a complaint. Complaints must be brought within one year of the alleged contravention of the Act, or the complaint may be dismissed or rejected.
Complaints about vilification can only be made by a person who has, or claims to have, the characteristic which was the subject of vilification. The President has the power to refer vilification complaints to the Department of the Attorney-General for prosecution of the person responsible for a criminal offence.
The President may require the complainant and the respondent to appear before him or her for the purposes of conciliating the complaint. Orders for conciliation are compulsory, and non-attendance will attract a fine of up to 50 penalty units for a body corporate, and up to 10 penalty units for an individual.
In many situations, conciliation will resolve a complaint and it will be settled by way of a Deed. Alternatively, a complaint may be abandoned or withdrawn.
The President may decline a complaint if it appears it is misconceived, will likely not succeed at a hearing, is vexatious, or should be dealt with by another body. The President may also decline a representative complaint if he or she is not satisfied that the person acting as a representative is acting in the represented person's best interests. In all of these cases, the complainant may within 21 days of receiving notice of the complaint being declined request that the President refer the matter to the New South Wales Civil and Administrative Tribunal (NCAT) for a hearing.
The New South Wales Civil and Administrative Tribunal (NCAT)
The NCAT has an Administrative and Equal Opportunity stream which deals with discrimination matters.
If it finds that the unlawful conduct alleged has occurred, NCAT may:
order that the respondent pay the complainant up to $100,000 by way of compensatory damages
order that the conduct stop, and
make any other order by way of redress.
NCAT may dismiss a complaint for the same reasons as the President of the Board is empowered to. It may amend a complaint at any time and it may make interim orders preserving the status quo of the parties until such time as the matter is finally determined.
Other laws applying to workplace discrimination in NSW
Federal anti-discrimination laws apply to all employees in New South Wales, with the exception of State and local government employees. Private sector employees will be covered by the provisions of the Fair Work Act 2009 and should therefore bring a complaint to the Fair Work Commission within 21 days of termination of employment, if the discrimination has resulted in a dismissal.
If you require legal advice or representation in any legal matter, please contact Go To Court Lawyers.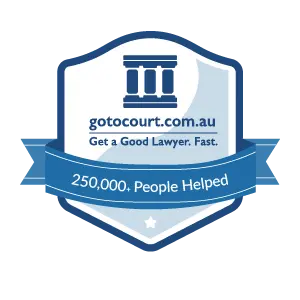 Affordable Lawyers
Our Go To Court Lawyers will assist you in all areas of law. We specialise in providing legal advice urgently – at the time when you need it most. If you need a lawyer right now, today, we can help you – no matter where you are in Australia.
How It Works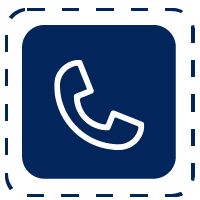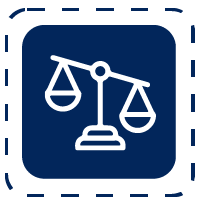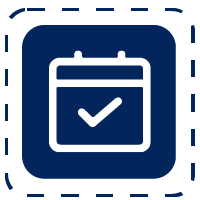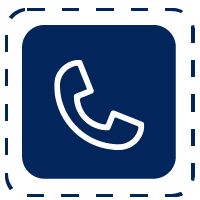 1. You speak directly to a lawyer
When you call the Go To Court Legal Hotline, you will be connected directly to a lawyer, every time.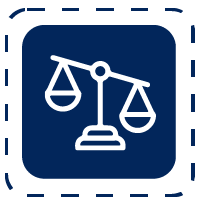 2. Get your legal situation assessed
We determine the best way forward in your legal matter, free of charge. If you want to go ahead and book a face-to-face appointment, we will connect you with a specialist in your local area.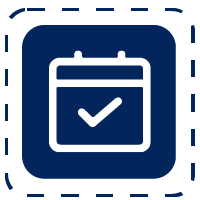 3. We arrange everything as needed
If you want to go ahead and book a fact-to-face appointment, we will connect you with a specialist in your local area no matter where you are and even at very short notice.