https://www.gotocourt.com.au/civil-law/nsw/remedies-for-breach-of-contract-in-new-south-wales/
National Legal Hotline
7am to midnight, 7 days
Call our lawyers now or,
have our lawyers call you
Breach of Contract in New South Wales | Civil Litigation Lawyers
Updated on Oct 27, 2023 • 5 min read • 270 views • Copy Link
Breach of Contract in New South Wales | Civil Litigation Lawyers
A contract is a legally binding agreement between two or more parties. Contracts often involve the provision of goods or services for payment. A contract can be in a written form, or it can be an oral agreement. This page deals with contracts in New South Wales.
Who can enter into a contract?
As a general rule, any person over the age of 18 can enter into a contract. However, there are some exceptions to this such as where a person lacks mental capacity and does not understand the nature of the contract.
In some cases, a person under 18 can enter into a contract. However, there are special rules that apply to contracts involving children.
Elements of a contract
In order for a legally enforceable agreement to exist, all the elements of a contract must exist. These elements are listed below.
A clear offer was made from one party to another
The other party accepted the offer
Both parties provided consideration
Both parties intended to create legal relations
The terms of the contract were certain
Each party had the capacity to contract
If a party breaches the terms of a contract, the other party can take action. There are some breaches of contract that are taken to repudiate the contract, meaning that the contract is no longer enforceable. Other breaches do not repudiate the contract.
When a party breaches a contract in a way that repudiates the contact, what the other party should do will depend on the type of contract involved.
Breaches that repudiate the contract
Breaches that repudiate the contract mean that the other party may consider themselves free from their obligations under the contract. However, the other party can choose to keep the contract going and perform their part of it if they wish.
The innocent party may refuse to perform their part of the contract and seek damages for any losses they suffered as a result of the breach of contract.
Breaches that do not repudiate the contract
Some breaches do not discharge a contract. This may be because the breach does not entitle the innocent party to end the contract or because the innocent party chooses not to end the contract.
In such situations, the innocent party may do three things.
Sue the other party for specific performance
This is an order from the court directing the party in default to carry out its obligations under the contract. This remedy is only available in cases where damages will not provide proper compensation for the breach of contract – for example, in contracts involving the sale of land. If the court cannot oversee the carrying out of the order, an order for specific performance won't be granted.
Seek an injunction
An injunction is a court order restraining a person from doing or repeating their wrongful conduct.
If there are court proceedings pending, an injunction can also be granted where there is a real risk that the defendant may sell or otherwise deal with property that is the subject of the dispute.
Sue for damages
An award of damages for breach of contract compensates the innocent party for losses resulting from a breach.
If no loss was sustained because of the breach, nominal damages may be awarded if a legal right has been infringed.
Damages
Where a party has sustained a loss, they could be entitled to damages. The injured party should, so much as is possible, be left in the same position as if the contract had been performed.
The damages awarded reflect an amount of loss that may fairly and reasonably be considered to have resulted from the breach. A prospective loss as well as an actual loss can be taken into account when assessing damages.
Sometimes, a sum, or a formula for calculating a sum, is set out in a contract as the amount payable if there is a breach. If a breach occurs, the court will then award this amount as compensation provided it does not consider the amount to be punitive.
Where no sum or formula is set out in the contact, the court will award damages to cover the amount of loss actually incurred. If a party has not actually suffered a loss, but has been affected by the infringing of a legal right, the court can award a small amount as nominal damages.
A party that is seeking damages for breach of contract must do everything possible to mitigate its losses. Failure to do so may mean that the party is not entitled to claim damages to cover all of its losses.
Getting out of a contract
If a court finds that the terms of a contract are unfair it can rule that the contract shouldn't be strictly enforced. The court can vary or even void a contract.
In assessing whether a contact is unfair, a court will look at things like how equal the parties to the contract were and what scope they had to bargain over the terms and conditions.
The Australian Consumer Law also specifies some behaviour that is unfair when it comes to buying and selling goods and services, such as misleading and deceptive conduct.
If you require legal advice or representation in any legal matter, please contact Go To Court Lawyers.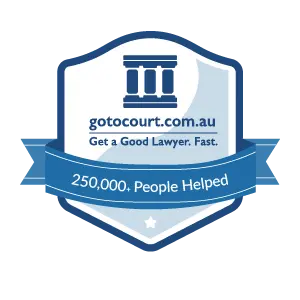 Affordable Lawyers
Our Go To Court Lawyers will assist you in all areas of law. We specialise in providing legal advice urgently – at the time when you need it most. If you need a lawyer right now, today, we can help you – no matter where you are in Australia.
How It Works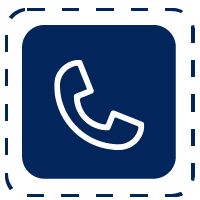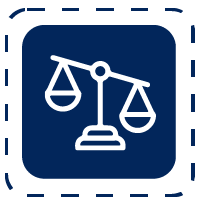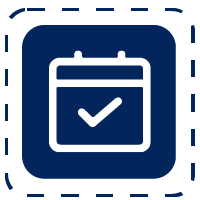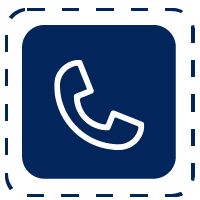 1. You speak directly to a lawyer
When you call the Go To Court Legal Hotline, you will be connected directly to a lawyer, every time.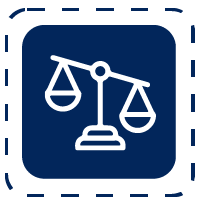 2. Get your legal situation assessed
We determine the best way forward in your legal matter, free of charge. If you want to go ahead and book a face-to-face appointment, we will connect you with a specialist in your local area.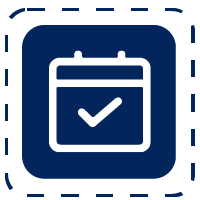 3. We arrange everything as needed
If you want to go ahead and book a fact-to-face appointment, we will connect you with a specialist in your local area no matter where you are and even at very short notice.