https://www.gotocourt.com.au/civil-law/nsw/neighbourhood-disputes/
National Legal Hotline
7am to midnight, 7 days
Call our lawyers now or,
have our lawyers call you
Neighbourhood Disputes (NSW)
Updated on Oct 31, 2022 • 5 min read • 371 views • Copy Link
Neighbourhood Disputes (NSW)
---
Neighbourhood disputes can arise over many everyday matters, such as pets, trees, dividing fences or noise. In many cases, neighbourhood disputes can be resolved informally, by talking about the situation and listening to each other's point of view. Where this does not solve the problem, mediation can be used to arrive at a mutually acceptable solution. Where mediation is unsuccessful, parties may wish to initiate court proceedings.
Trees
Neighbourhood disputes involving trees in New South Wales are governed by the Trees (Disputes Between Neighbours) Act 2006. That act provides for how disputes over trees are to be dealt with and when the intervention of a court is required.
If your neighbour's tree overhangs or interferes with your property, talk to them about the situation. It is also advisable to check with your local council before taking any action in relation to trees in case there is a tree preservation order in place.
If your neighbour's tree hangs over your property, you are allowed to cut back branches or roots that overhand your property. If the tree causes damage to your property you may be able to obtain damages from the neighbour. However, if you damage the tree in the process of cutting it back you could be liable.
If a tree needs to be cut down, talk to your neighbour about who will bear the cost of this. If you cannot come to an agreement you may need to make an application under the Trees (Disputes Between Neighbours) Act.
Noise
If you are disturbed by noise coming from a neighbour's property, you may complain to the police or the council. If the noise is extreme, the person responsible may be guilty of a NSW criminal offence or the infringement of a by-law.
If the noise persists, you may need to consider approaching the council or the Local Court for a noise abatement order.
Fences
In NSW, neighbourhood disputes involving fences are governed by the Dividing Fences Act 1991.
If you need to build or repair a fence it is a good idea to check with your local council as to whether there are restrictions or regulations about the type of fence allowed in your area.
Under the Dividing Fence Act, adjoining owners must generally share the cost of a sufficient dividing fence. Whether a fence is sufficient depends on the standard of the existing fence, the uses of the adjoining lands, privacy and what kind of fence is usual in the area as well as any local government rules.
If one owner wants a fence that goes beyond what is sufficient (ie higher or of a different standard or design) and the other owner does not agree to pay the additional costs, the owner who wants the extra features must pay the additional cost.
If you and your neighbour cannot reach an agreement about the type and cost of fence, you can serve your neighbour with a fencing notice, which must set out the position, type and estimate cost of the fencing work proposed as well as the proposed contribution of each party. If there is no agreement a month after the notice is served, you can ask the Local Court to make an order.
Animals
Neighbourhood disputes involving animals are governed by the Companion Animals Act 1998. The act sets out the circumstance under which dogs and cats are deemed a nuisance, such as when they cause excessive noise or property damage.
If you have a complaint about a nuisance animal, talk to the owner and try to find a solution. If you cannot resolve the situation this way, contact your local council.
If you have an animal that is causing a nuisance, take steps to put an end to the nuisance behaviour. If you receive a nuisance order and the nuisance behaviour continues you could receive fines of up to $880 for a first offence and up to $1,650 for a subsequent offence.
How to resolve a neighbourhood dispute
Talking to your neighbour directly and listening to their point of view may help to maintain a positive relationship and avoid the matter becoming a problem. If you have been unable to resolve the situation by talking to your neighbour, try asking a third party to help. This may be another neighbour or someone else who is not involved in the dispute.
If informal attempts to resolve the situation are unsuccessful, try mediation at your local Community Justice Centre.
Should I go to court?
If you are not able to resolve your neighbourhood dispute through mediation or informal means, you may need to consider going to court. However, court proceedings should always be a last resort and often you will be required to attempt mediation before the court will agree to adjudicate a matter.
If you require legal advice or representation in relation to a civil law neighbourhood dispute or in any other legal matter, please contact Go To Court Lawyers.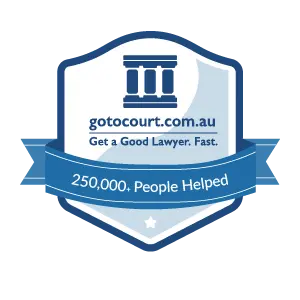 Affordable Lawyers
Our Go To Court Lawyers will assist you in all areas of law. We specialise in providing legal advice urgently – at the time when you need it most. If you need a lawyer right now, today, we can help you – no matter where you are in Australia.
How It Works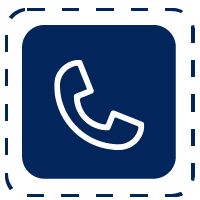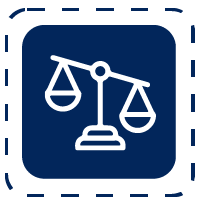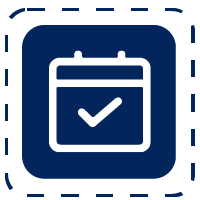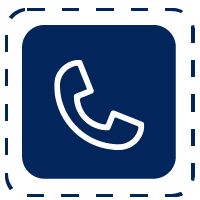 1. You speak directly to a lawyer
When you call the Go To Court Legal Hotline, you will be connected directly to a lawyer, every time.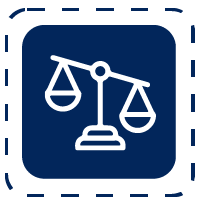 2. Get your legal situation assessed
We determine the best way forward in your legal matter, free of charge. If you want to go ahead and book a face-to-face appointment, we will connect you with a specialist in your local area.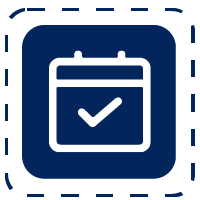 3. We arrange everything as needed
If you want to go ahead and book a fact-to-face appointment, we will connect you with a specialist in your local area no matter where you are and even at very short notice.