https://www.gotocourt.com.au/civil-law/nsw/employment-law/
National Legal Hotline
7am to midnight, 7 days
Call our lawyers now or,
have our lawyers call you
Employment Law in New South Wales | Employment Lawyers NSW
Updated on Oct 12, 2022 • 5 min read • 739 views • Copy Link
Employment Law in New South Wales | Employment Lawyers NSW
Employment is regulated at both state and federal levels. In New South Wales, federal employment laws apply in some situations, while in others the state protections apply. This article deals with employment law in New South Wales, including anti-discrimination laws, unfair dismissal and minimum working conditions.
State or federal law?
The federal Industrial Relations system applies to all private sector employees in New South Wales. The main federal legislation that governs employment law in New South Wales is the Fair Work Act 2009. However, the Fair Work Act does not apply to employees of New South Wales government agencies. These employees are covered by the New South Wales Industrial Relations Act 1996.
There are, however, some areas of New South Wales employment law for which the state legislation applies to all employers. These include occupational health and safety laws, workers compensation laws and laws dealing with specific leave provisions such as long service leave.
The Fair Work Act
The FW Act is managed by two bodies – the Fair Work Commission and the Fair Work Ombudsman. The Act is designed to ensure that there is a safety net of minimum entitlements for workers (the National Employment Standards or NES), to enable flexible working arrangements and fairness to everyone at work. It aims to prevent discrimination against employees, and has procedures to deal with complaints about unfair dismissals from employment.
The NES consists of 10 entitlements relating to minimum working conditions, working hours, leave entitlements, working arrangements, public holidays and termination and redundancy rights. The entitlements also apply to a limited degree to casual workers. An employer and employee cannot agree to the employee being employed on conditions which are less favourable to the employee than the NES.
The FW Act governs the making of modern awards. These modern awards are made by the Fair Work Commission and set minimum terms and conditions for employees in particular industries and occupations.  The FW Act also allows for the making of enterprise agreements between one or several businesses and their employees, which override the provisions of the modern award but must pass a 'better off overall' test.
The Industrial Relations Act
The Industrial Relations Act only applies to employees in the New South Wales State and local government sector. Under the Act, the Industrial Relations Commission has the function of setting minimum wage rates and other conditions of employment for employees and resolving industrial disputes. The Commission can also hear other industrial matters such as claims for unfair dismissal from employment, unfair contracts and victimisation or bullying.
Persons employed by the government are most likely to be covered by a state award, which will set out their employment terms and conditions. These awards will override the legislated minimums under the IR Act, but only if the award provisions are more favourable to the employee. Public servants should also refer to the Government Sector Employment Act 2013 for matters relating to their employment.
The Industrial Relations (Child Employment) Act 2006 protects a person under 18 years of age by guaranteeing them employment terms and conditions at least equivalent to those applying under the comparable NSW award.
Contractors and volunteers
Not all of the rights and obligations of employers to employees apply to contractors. Under the Independent Contractors Act 2006, the Federal Court of Australia and the Federal Circuit and Family Court of Australia have jurisdiction in cases where a services contract is alleged to be unfair, harsh, unconscionable, against the public interest or designed to avoid certain provisions of the Fair Work Act.
An organisation may not discriminate against a contractor in regard to the terms and conditions on which the contract worker is allowed to work or in regard to access to opportunities or benefits associated with the contract. They may not discriminate in deciding whether to allow the person to work or continue work or by subjecting the person to some other discrimination.
The laws prohibiting sexual harassment apply to all volunteers and contractors. An independent contractor may be covered for work injuries by workers compensation insurance but volunteers will usually not be.
Other legislation relating to workplaces
Various other New South Wales laws apply to workplaces.  The Work Health and Safety Act 2011 sets out the framework to ensure the health, safety and welfare of persons while they are working. The Workers Compensation Act 1987 provides for the compensation and rehabilitation of workers in respect of work related illnesses or injuries.
Under the Public Holidays Act 2010, a special day can be declared to be observed generally as a public holiday or half-holiday throughout New South Wales which confers a right of paid absence (or penalty rates in lieu) for the day. Employees are guaranteed paid annual leave under the  Annual Holidays Act 1944, which also prohibits parties from contracting out of some of those provisions. The Long Service Leave Act 1955 ensures that all full-time, part-time and casual workers are entitled to be paid long service leave after working for an unbroken period of ten years with an employer.
The Anti-Discrimination Act 1977 promotes equality of opportunity between all persons. It makes unlawful any racial, sexual and other types of discrimination in certain circumstances and allows for an aggrieved employee to make a complaint to the Anti-Discrimination Board of New South Wales.  Note, however, that if an employee is covered by the Fair Work Act, he or she should consider applying to the Fair Work Commission first.
If you require legal advice or representation in any legal matter, please contact Go To Court Lawyers.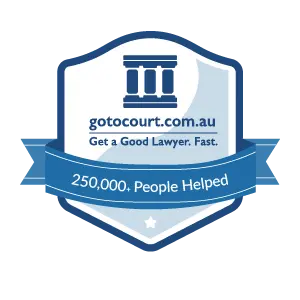 Affordable Lawyers
Our Go To Court Lawyers will assist you in all areas of law. We specialise in providing legal advice urgently – at the time when you need it most. If you need a lawyer right now, today, we can help you – no matter where you are in Australia.
How It Works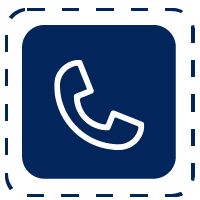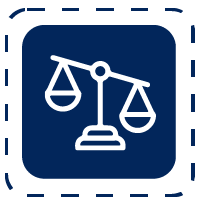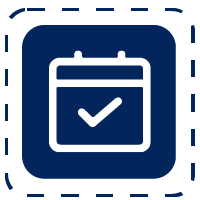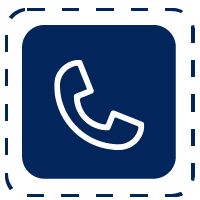 1. You speak directly to a lawyer
When you call the Go To Court Legal Hotline, you will be connected directly to a lawyer, every time.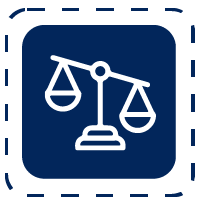 2. Get your legal situation assessed
We determine the best way forward in your legal matter, free of charge. If you want to go ahead and book a face-to-face appointment, we will connect you with a specialist in your local area.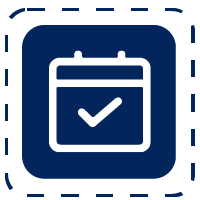 3. We arrange everything as needed
If you want to go ahead and book a fact-to-face appointment, we will connect you with a specialist in your local area no matter where you are and even at very short notice.