https://www.gotocourt.com.au/criminal-law/nsw/reporting-police-misconduct/
National Legal Hotline
7am to midnight, 7 days
Call our lawyers now or,
have our lawyers call you
Reporting Police Misconduct in New South Wales
Updated on Nov 21, 2022 • 5 min read • 659 views • Copy Link
Reporting Police Misconduct in New South Wales
Police misconduct in New South Wales is taken very seriously. Employees of the New South Wales Police Force (NSWPF) are expected to behave professionally and with integrity and to make sure that their authority is exercised responsibly. You have a right to complain if you are dissatisfied or concerned about your dealings with the police.
Who deals with police misconduct in New South Wales?
There are three organisations that deal with complaints of police misconduct in New South Wales. Less serious allegations, such as the use of unreasonable force, traffic offences, failing to provide a satisfactory level of service, and breaches of police rules and procedures are dealt with by the NSWPF Customer Assistance Unit or the NSW Ombudsman's Office.
The Police Integrity Commission (PIC) investigates allegations of serious misconduct by police officers, civilian employees of the NSWPF, and officers of the NSW Crime Commission. If you wish to speak to someone about any aspect of reporting police misconduct you can ring the PIC on (02) 9321 6700 or 1800 657 079.
Making a complaint about less serious police misconduct in New South Wales
If you want to make a formal complaint about less serious police misconduct in New South Wales it must be done by completing this form and sending it to your local police station or the Customer Assistance Unit (PO Box 3427, Tuggerah, NSW 2259) or it can be lodged online.
You should provide as much detail as possible, including:
your name and contact details
details of what occurred including date, time and location
the names of the people involved, including the police officers
details of anything or anyone that could assist to resolve your complaint
what you expect to be done about your complaint
any other information that might be relevant.
Complaints are managed at the police station. This can be done in a number of ways, ranging from discussing the issues with you and the police officers involved to conducting a full criminal investigation.
Once your complaint has been lodged, you can expect the NSWPF to:
protect your confidentiality
consult with you on any action they intend taking, and if practicable advise you of the action they take
advise how your complaint will be managed
advise you of the progress of your complaint
check that you are satisfied with the action taken.
Ombudsman process
The role of the NSW Ombudsman's Office in the police complaints system includes independently reviewing the way the NSWPF handles complaints about misconduct and investigating police practice if it is in the public interest to do so. They check how police handle complaints, and audit the way the complaint-handling processes are working to make sure they are effective and comply with the law.
The Ombudsman can investigate complaints about the conduct of officers of the NSWPF, the NSW Crime Commission and the PIC. If you are unhappy with the way your complaint is dealt with by the NSWPF you can complain to the Ombudsman.
Serious police misconduct in New South Wales
The PIC was set up to investigate the most serious forms of police misconduct and corruption. It can also investigate misconduct by civilian officers employed by the NSWPF and by officers of the NSW Crime Commission. It is an independent agency, and can decide which cases it investigates.
Anyone can report police misconduct to the PIC and it can be done anonymously. If not done anonymously, the PIC will advise you of what is happening in regard to the complaint.
Complaints can be made online or in writing to GPO Box 3880 Sydney NSW 2001 (Facsimile: (02) 9321 6799). The PIC looks for evidence that police are involved in or may have been involved in:
accepting or soliciting bribes
perverting the course of justice
serious assaults
releasing confidential information
interfering in investigations
improper relationships with criminals
cultivating, manufacturing, or supplying prohibited drugs
crimes with a minimum penalty of 5 years imprisonment.
PIC Process
All reports made to the PIC regarding police misconduct in New South Wales are evaluated. If the report is made by a police officer or an employee of the NSWPF it must be assessed to see whether they are protected under the Public Interest Disclosures Act 1994.
If the PIC decides not to investigate information you have provided, you will be contacted to see whether you want the information to be given to the NSWPF and the Ombudsman's Office for them to deal with.
Information provided to the PIC is usually confidential. However, if it is considered to be in the interests of the community that the information, or part of it, is provided to the NSWPF or another agency, it may be passed on.
Offences
It is an offence to knowingly make a complaint about a police officer that is false, or to give false or misleading information about a complaint that is being investigated. This is punishable by up to 12 months in prison.
It is also an offence to falsely accuse a person of a crime, punishable by up to seven years imprisonment.
If you require legal advice or representation in any legal matter, please contact Go to Court Lawyers.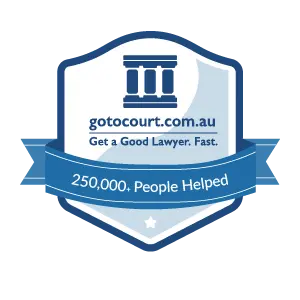 Affordable Lawyers
Our Go To Court Lawyers will assist you in all areas of law. We specialise in providing legal advice urgently – at the time when you need it most. If you need a lawyer right now, today, we can help you – no matter where you are in Australia.
How It Works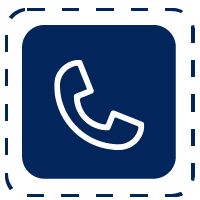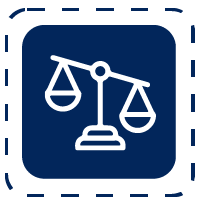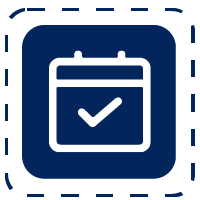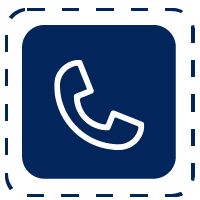 1. You speak directly to a lawyer
When you call the Go To Court Legal Hotline, you will be connected directly to a lawyer, every time.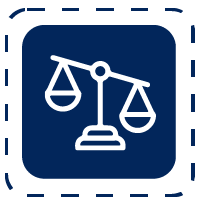 2. Get your legal situation assessed
We determine the best way forward in your legal matter, free of charge. If you want to go ahead and book a face-to-face appointment, we will connect you with a specialist in your local area.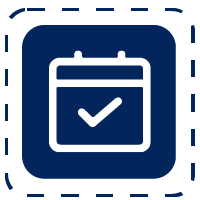 3. We arrange everything as needed
If you want to go ahead and book a fact-to-face appointment, we will connect you with a specialist in your local area no matter where you are and even at very short notice.