https://www.gotocourt.com.au/drink-driving/nsw/interlock-orders/
National Legal Hotline
7am to midnight, 7 days
Call our lawyers now or,
have our lawyers call you
Interlock Orders in NSW
Updated on Apr 13, 2023 • 7 min read • 456 views • Copy Link
Interlock Orders in NSW
Since 2015, interlock orders have been mandatory for New South Wales courts when sentencing drivers for particular drink driving offences. The orders require the driver to install and use an interlock device in their vehicle. The device prevents the vehicle from starting if it detects alcohol in the driver's breath. This page deals with interlock orders in New South Wales.
What is an interlock device?
An interlock device is a small electronic appliance which is connected to a vehicle's ignition and is used to test the driver's breath for the presence of alcohol. The vehicle will only start if it measures the driver's BAC at zero.
What are interlock orders?
Interlock orders are court orders made when a person is sentenced for one or more relevant offences. Imposing an interlock order allows the court to impose a shorter licence disqualification period, meaning the driver can resume driving sooner than they would otherwise be allowed, as long as they comply with the interlock requirements.
When must the court make interlock orders?
Interlock orders must be imposed whenever a driver is convicted of a serious driving or drink driving offence.
The serious driving offences relevant to the interlock program are:
dangerous driving causing serious bodily injury where the driver was under the influence at the time
an aggravated form of dangerous driving causing serious bodily injury where the driver's BAC exceeded 0.15
an aggravated form of dangerous driving causing death where the driver's BAC exceeded 0.15.
Other offences to which interlock orders apply are:
driving, or attempting to drive, when you are affected by, or 'under the influence of', drugs or alcohol
refusing when asked to undertake a sobriety test.
You will also receive an interlock order if you were driving with a BAC in excess of the limit for your class of licence and you were, in the previous five-year period, convicted of another one or more of those offences, or one or more offences of driving under the influence, or refusing to provide a specimen or undertake a sobriety test.
Exemptions
It is very unlikely you will be able to obtain an exemption from the mandatory interlock program. The court will only consider giving a person an exemption if an order to have a device fitted would be 'unreasonable' or where the person has no access to a vehicle.
The second situation will require proof that no vehicle is registered in their name, they are not the owner or part owner of any vehicle, and they do not share a vehicle with another person.
If a person refuses to participate in the interlock program, they will be prohibited from driving for a period of five years.
How much does it cost?
If an interlock orders is made against a person, they will have to pay all costs involved in the installation, monitoring and recalibration of their machine. They must also pay an administration fee to Roads & Maritime Services (RMS).
Though costs vary, you can expect to have to pay approximately $2,200 per year. If you hold a concession card, you may qualify for reduced rates. Concession card holders generally pay about 35% of the normal fee.
Some assistance may also be available if you are suffering severe financial hardship as a result of unexpected or unforeseen circumstances. You will need to discuss the matter with RMS.
What do I have to do to comply?
When an interlock orders is made, you should see your doctor about getting an Alcohol Interlock Program Medical Consultation Certificate. You should do so before your disqualification period ends, but no more than four weeks prior.
You must have an approved installer fit an interlock device to your vehicle and complete the Interlock Installation Certificate. At the end of your disqualification period, you may then apply to RMS for a special 'interlock driver licence' so that you can resume driving. You will need to take both certificates and an Interlock Driver Licence Statement and Privacy Declaration when you make the application. The licence may take some time to process.
When you have obtained your special licence and had your device fitted, you must blow into the interlock device and register a BAC of zero before your vehicle will start. Through the course of your journey, the device may also randomly require that you blow into it so that you may continue driving. The device retains a record of any BAC readings above zero. As this record is available to police, it could result in further charges.
Your device must be returned to the authorised installer within the period indicated to ensure it is properly calibrated and accurately monitoring your driving. If you don't return the device for servicing, it will automatically shut down after seven days, and you will probably incur further costs to reactivate it.
How long does an interlock order last?
The period for which interlock orders operate varies depending upon the offence/s the driver has committed.
For a second or subsequent offence for a novice or special licence holder or a low-range offence, the time for which you are disqualified will be between one and three months. The Interlock Order will last for at least 12 months.
For a second or subsequent mid-range offence, a second or subsequent DUI offence, or a first high-range offence, or if you refuse to supply to police a breath, saliva or blood sample, or you refuse to participate in a sobriety test, you will be off the road between six and nine months, and under Interlock Orders for at least 24 months.
For any second or subsequent high-range offences, or for a second or subsequent refusal to provide a sample or undertake a test, time off the road is set between nine and 12 months with a minimum Interlock Order of 48 months.
What happens if I breach the order?
If you breach any of the terms of your order by, for example, committing another drink driving offence or driving while unlicensed, you may be charged with additional drink-driving offences, you could face fines, the duration of your interlock order may be increased, or you may face further disqualification of your licence.
In addition, for the duration of interlock orders in New South Wales, the driver must not:
allow anyone other than an authorised person to install, service, tamper with, interfere with, or uninstall an interlock device
allow anyone to label or remove a label from the device
refuse inspection of the device by police
allow or ask another person to blow in the device so that you can start the car.
In the event that you record a BAC of greater than zero, it is likely you will receive a notice of your infringement and possibly a referral to a health professional. If this occurs, you should go back to your GP to discuss ways in which you might be able to better manage your drinking.
If you require legal advice or representation in any legal matter, please contact Go To Court Lawyers.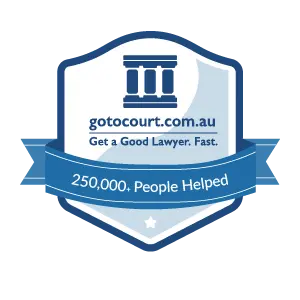 Affordable Lawyers
Our Go To Court Lawyers will assist you in all areas of law. We specialise in providing legal advice urgently – at the time when you need it most. If you need a lawyer right now, today, we can help you – no matter where you are in Australia.
How It Works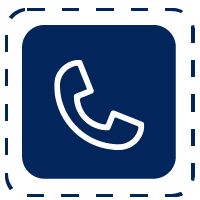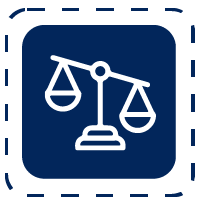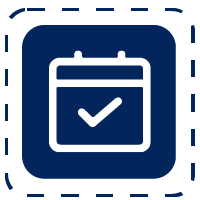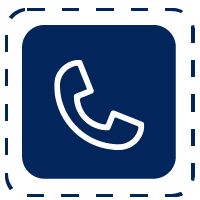 1. You speak directly to a lawyer
When you call the Go To Court Legal Hotline, you will be connected directly to a lawyer, every time.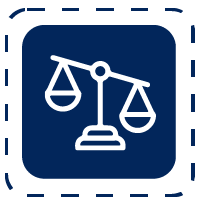 2. Get your legal situation assessed
We determine the best way forward in your legal matter, free of charge. If you want to go ahead and book a face-to-face appointment, we will connect you with a specialist in your local area.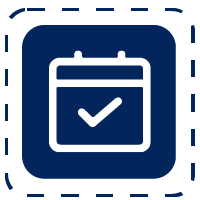 3. We arrange everything as needed
If you want to go ahead and book a fact-to-face appointment, we will connect you with a specialist in your local area no matter where you are and even at very short notice.