https://www.gotocourt.com.au/sydney-lawyers/family/divorce/
National Legal Hotline
7am to midnight, 7 days
Call our lawyers now or,
have our lawyers call you
Divorce in Sydney
Updated on Jan 12, 2023 • 5 min read • 80 views • Copy Link
Divorce in Sydney
---
Divorce is the legal dissolution of a marriage. In Australia, divorce is dealt with on a 'no fault' basis, meaning that when a person applies for a divorce, the court assesses whether the marriage has broken down irretrievably without considering which party is at fault. The principles of no-fault divorce are set out in the Family Law Act 1975, allowing couples to divorce with as little animosity as possible. This article sets out the key steps in the process of seeking a divorce in Sydney.
Applying For A Divorce In Sydney
Divorce applications in Sydney are heard in the Federal Circuit Court at North Quay. A married couple must live separately for at least a year before they can apply for a divorce in Australia. Both parties can continue to live in the marital home, but they need to live separate lives, often evidenced by sleeping in different bedrooms. Newly married couples are required to attempt to reconcile through marriage counselling. If a couple has been married for less than two years, but there are factors that preclude counselling, such as a history of domestic violence, then the applicant can file an affidavit with the court and the counselling requirement may be waived.
There are other conditions that must be met before a separated couple is eligible to divorce in Australia. For instance, one partner of the marriage must be an Australian citizen, have lived in Australia for at least a year, or otherwise identify the country as home for the indefinite future.
Filing An Application To Divorce In Australia
An application to divorce in Australia can be lodged and paid for online, or sent by post addressed to the Family Law Registry. The Application for Divorce Form must be signed and then affirmed by an authorised person such as a Justice of the Peace or a solicitor. A photocopy of the marriage certificate should be attached to the application, as well as any other relevant documents, including proof of residency. Three copies of each document should be lodged with the Family Law Registry. Any document that is not in English should be accompanied by a translation and an affidavit from the translator.
Do Both Partners Have To Apply For Divorce In Australia?
An individual can apply for a divorce even if their spouse has not agreed to a joint application. As a sole applicant, an individual must provide evidence that they have served the other party with a copy of the divorce application. This can be accomplished through filing an Affidavit of Service with the Federal Circuit and Family Court of Australia.
If the spouse opposes the divorce or disputes any of the content of the divorce application, they may file a Response to Divorce with the court. There are very few grounds to oppose divorce, such as asserting that the court does not have jurisdiction or that the parties have not been separated for the statutory period. If the other party is agreeable to a divorce, but the Application for Divorce contains errors, then the spouse should still file a Response to Divorce to correct errors of fact.
If the other party consents to the divorce, then they do not have to attend the hearing. The applicant also does not have to attend the hearing as long as the couple has no minor children, and the Affidavit of Service was filed correctly. If either party chooses to attend the hearing they may, and if there are obstacles to appearing in person, the court may allow for attendance by telephone. In this case, a Telephone/Video Link Attendance Request Form must be submitted to the court explaining the circumstances that require alternative arrangements.
It is important to note that it is possible to obtain a divorce, even if the other spouse declines to participate in the process in any way.
Difficulties With Service
It is not unusual for an applicant to be unaware of the location of their spouse following separation, which leads to difficulty in serving the divorce application. In this circumstance, the applicant can ask the court for substituted service or dispensation of service.
Substituted service is the service of the divorce application on a family member who is believed to be in contact with the spouse, or service directly to the spouse's workplace. Dispensation of service means the divorce is granted without the spouse being informed of the proceedings. It is only granted in special circumstances.
Custody And Property Settlement
A grant of divorce in Australia does not resolve matters relating to custody or property settlement. These arrangements are made separately to the application for divorce and are usually finalised following the grant of divorce. An agreement as to property and childcare is most commonly reached between spouses, and filed with a court. If an agreement as to property and childcare cannot be reached privately, a court can issue orders. Any application for maintenance or for property settlement must be made within a year of the divorce unless the court has given permission otherwise.
Timeline For A Grant A Divorce In Australia
Under normal circumstances, a divorce is granted one month and one day after the hearing date. However, not every divorce can be settled at the first hearing. The court may require additional evidence relating to the separation date or confirmation that adequate childcare arrangements have been made for any minor children.
How Much Does It Cost To Divorce In Australia?
There is a flat fee to file a divorce application. Current fees are listed on the Federal Circuit and Family Court of Australia Website. Certain people are eligible for a reduced fee, including holders of government concessions cards, but both parties to a joint application must qualify for the reduction. Anyone able to demonstrate financial hardship is also eligible for the lesser charge.
If you require legal advice or representation in any legal matter, please contact Go To Court Lawyers.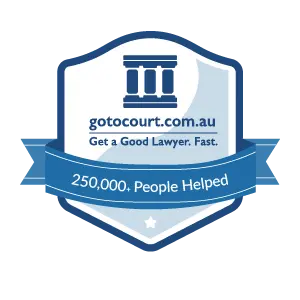 Affordable Lawyers
Our Go To Court Lawyers will assist you in all areas of law. We specialise in providing legal advice urgently – at the time when you need it most. If you need a lawyer right now, today, we can help you – no matter where you are in Australia.
How It Works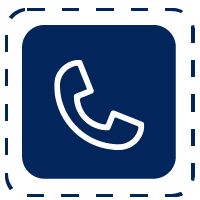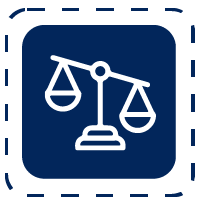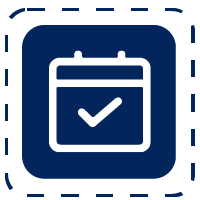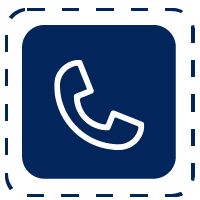 1. You speak directly to a lawyer
When you call the Go To Court Legal Hotline, you will be connected directly to a lawyer, every time.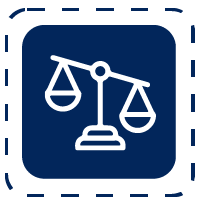 2. Get your legal situation assessed
We determine the best way forward in your legal matter, free of charge. If you want to go ahead and book a face-to-face appointment, we will connect you with a specialist in your local area.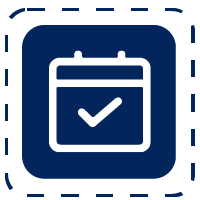 3. We arrange everything as needed
If you want to go ahead and book a fact-to-face appointment, we will connect you with a specialist in your local area no matter where you are and even at very short notice.