National Legal Hotline
7am to midnight, 7 days
Call our lawyers NOW or,
have our lawyers CALL YOU
Moonee Ponds Family Lawyers | Expert Family Solicitors
Go To Court Family Lawyers Moonee Ponds
We Fight Harder For Your Rights!
Our Moonee Ponds family lawyers are professional, experienced and effective.
Let us advise you on:
divorce;
child custody arrangements;
de facto partnerships;
settlement of property;
domestic violence;
estates;
prenuptial agreements;
all other family law issues.
Call our team today at 1300 636 846 to discuss how our Moonee Ponds lawyers can help you.
Moonee Ponds Magistrates Court:
Kellaway Ave. Moonee Ponds
VIC 3039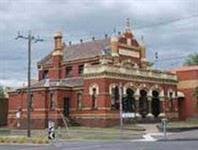 Mori Amable
Great Firm. Best lawyers I've ever worked with. Big thanks to Thirushka for all the world class effort. Highly recommend and for the price, it's very hard to come by.