https://www.gotocourt.com.au/legal-news/high-court-agrees-hear-baden-clay-appeal/
National Legal Hotline
7am to midnight, 7 days
Call our lawyers now or,
have our lawyers call you
High Court Agrees to Hear Baden-Clay Appeal
Updated on May 11, 2016 • 5 min read • 201 views • Copy Link
High Court Agrees to Hear Baden-Clay Appeal
BADEN-CLAY APPEAL TO BE HEARD BY THE HIGH COURT
The High Court of Australia has today handed down its decision as to whether to grant special leave to appeal in relation to the downgrading of the murder conviction of Gerard Baden-Clay.
Baden-Clay was convicted on 15 July 2014 of murdering his wife Alison. The case was highly circumstantial, there being no forensic or scientific evidence pointing directly at his guilt. There were, though, a number of highly suspicious aspects to the case. Baden-Clay had suffered injuries to his face on the day Alison disappeared. He claimed they were the result of shaving, but appeared to be more like scratch marks. There was clear evidence he had been having an affair, of which his wife had recently become aware, and that he had promised his mistress they would soon be together. He was in serious financial trouble and on the point of losing his business. There was some suggestion that he had checked on his wife's life insurance policy in the days leading up to her disappearance, and that he had called the insurer even before her body had been found; however, for reasons which are unclear, this evidence was apparently not presented at trial. Alison's blood was found in her SUV, though none of the experts could say for sure how old it was, nor whether it was indicative of a fatal injury. She had, though, only had the vehicle for 2 months and no one could recall her having suffered an injury over that period that would explain the blood. Baden-Clay had claimed he had slept through the night when she had disappeared, yet his phone was plugged in to re-charge in the early hours of the morning, and there was evidence of a facetime call to his father.
Collectively, these suspicions were enough to convince the jury that Baden-Clay had murdered his wife. However, as we have reported previously, Baden-Clay appealed on the basis that it was unreasonable for the jury to have come to this conclusion on the evidence presented. The substance of the appeal was that, though he conceded it was possible a jury could have been convinced by the evidence that he had killed his wife, there was not enough evidence to prove beyond reasonable doubt that he had intended to do so – a key element for a murder conviction in Queensland.
On 8 December 2015, the Queensland Court of Appeal handed down its judgment, concurring with Baden-Clay's argument. The Court found that the evidence had suggested other possibilities and, as such, the burden of proof in relation to intent (proof beyond reasonable doubt) had not been met. The Court substituted the conviction for one of manslaughter and remitted the case for sentencing.
No date has been set for the hearing of an appeal by the Queensland Department of Public Prosecutions against the downgrading of the conviction against Baden-Clay.
After significant public and media pressure, the Queensland Department of Public Prosecutions filed an application for special leave to appeal to the High Court. The substance of their appeal is that the Court of Appeal 'erred' in their judgment by failing to consider Baden-Clay's 'motives' for murder. They argued that evidence that he was under significant pressure as a result of his strained relationship with his wife, his relationship with his mistress, and his financial and business stresses, provide a motive for murder and evidence of premeditation, and, consequently, evidence of intent to kill. In Queensland, motive is not an element that must be proved for a murder conviction; however, it does go towards proof of intent – the key element on which his conviction was overturned.
The response by Baden-Clay's legal team was that prosecutors did not rely on this evidence at trial and, as such, it was correct for the Court of Appeal to give it little weight. The final papers submitted to the Court by the Prosecution argued that there is 14 pages of trial transcript relevant to evidence of motive. The defence team argued that the High Court should not grant leave to appeal as the prior decision is sound and does not raise any question of law that is of any value to the public. However, the Prosecution responded by saying that the Baden-Clay appeal is warranted in that the High Court should take the opportunity to specify how a court should deal with a case where the defence raises an alternative explanation as to the defendant's conduct when they had deliberately excluded it from their defence argument at trial. This point appears to relate to arguments raised by the Defence before the Court of Appeal which proffered alternative scenarios other than one involving intent. It seems, though, that the purpose in the Defence's argument was simply to demonstrate to the Court that the Prosecution could not have established intent to the requisite standard if there were other reasonable explanations, rather than an admission as to what occurred.
It is not yet clear on which side the High Court will fall or on what basis the Court was convinced a hearing was appropriate. Today's outcome is just a preliminary step towards hearing the Baden-Clay appeal. Oral submissions will be heard before the Court on 26 July 2016, but it is likely the Court will reserve its decision for some weeks after. Watch this space for updates as they come to hand.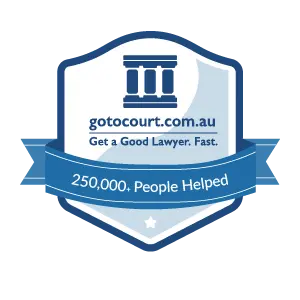 Affordable Lawyers
Our Go To Court Lawyers will assist you in all areas of law. We specialise in providing legal advice urgently – at the time when you need it most. If you need a lawyer right now, today, we can help you – no matter where you are in Australia.
How It Works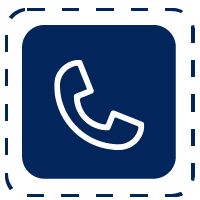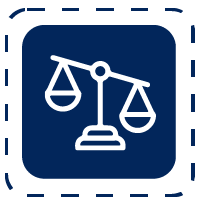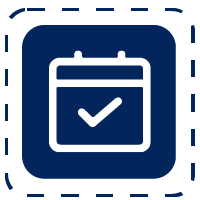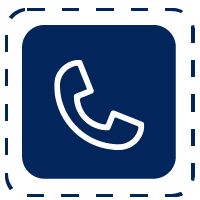 1. You speak directly to a lawyer
When you call the Go To Court Legal Hotline, you will be connected directly to a lawyer, every time.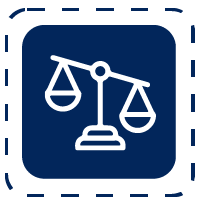 2. Get your legal situation assessed
We determine the best way forward in your legal matter, free of charge. If you want to go ahead and book a face-to-face appointment, we will connect you with a specialist in your local area.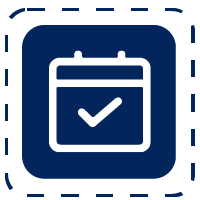 3. We arrange everything as needed
If you want to go ahead and book a fact-to-face appointment, we will connect you with a specialist in your local area no matter where you are and even at very short notice.