https://www.gotocourt.com.au/legal-news/terrifying-clown/
National Legal Hotline
7am to midnight, 7 days
Call our lawyers now or,
have our lawyers call you
Terrifying Clown "Purge" Likely to Lead to Arrests
Updated on Oct 09, 2016 • 4 min read • 198 views • Copy Link
Terrifying Clown "Purge" Likely to Lead to Arrests
The "creepy clown" craze has spread to Australia and two women have been arrested in the United States. In what can only be described as a terrifying prank, people are dressing up in clown outfits and engaging in antisocial behaviour.
Two women in the US were arrested for disorderly conduct and Australian police have already warned that any threatening behaviour – even if dressed as a clown – is concerning and will not be tolerated.
"Killer" clown charged with disorderly behaviour in Western Australia
A man in Western Australia was charged with disorderly behaviour and possession of a disguise after chasing a group of teenage girls.
The offense of disorderly behaviour in public is dealt with in section 72A of the Criminal Code 1913 (WA). In WA, disorderly behaviour includes the following:
The use of offensive, threatening or insulting language; and
Behaving in threatening, insulting or offensive manner.
When the disorderly behaviour is conducted in a public place or is sighted or heard by someone in a public place, an offence has been committed. The maximum penalty is a $6,000 fine.
Possible defences for a charge of disorderly behaviour in public are arguing that the accused is not the person who behaved in a disorderly manner, insanity, or duress.
Other offences which may be charged
Threats of violent retaliation have also been made in response to the clown craze. There are a number of offences that both clowns and "clown hunters" could commit as the phase runs its course.
One such offense is assault. Common assault in most Australian jurisdictions includes threats of violence with the ability to carry them out. This offence may be elevated to an aggravated offence if any of the parties – clown or otherwise – uses a weapon to commit the violence.
In Queensland, clowns may be liable to an unlawful stalking charge. As an unlawful stalking charge requires a person to be near, following, watching or approaching another which causes the person detriment or to feel apprehension or fear of violence, clowns should reconsider. More serious offences which may be charged in Queensland include going armed so as to cause fear under section 69 of the Criminal Code 1899 (Qld). The offence of going armed so as to cause fear carries a maximum prison sentence of two years.
In Victoria, clowns may also be liable to a charge of being disguised with unlawful intent. This offence under section 49C of the Summary Offences Act 1966 (Vic) carries a two-year term of imprisonment as the maximum penalty. To be guilty of being disguised with unlawful intent, a person must commit another offence while disguised or in possession of an article of disguise.
Can a person legally defend themselves from a clown attack?
Understandably people are very concerned about their safety while there are others who are engaging in antisocial behaviour while dressed as terrifying clowns.  While violence in retaliation is never recommended, in Queensland a person is able to use such force as reasonably necessary in order to prevent a crime from being committed. This is a specific defence known as prevention of crimes and offences for which an offender may be arrested without warrant under section 266 of the Criminal Code 1899 (Qld).
In our article Defences to Criminal Charges in New South Wales, we discuss both self-defence and necessity as criminal defences which apply in New South Wales. Self-defence is also a defence in Victoria and Queensland. In these cases, the force used to defend yourself must be proportionate to the threat. In Queensland, provocation can act as a partial defence if a person assaults a clown where the clown had not used assault but was acting in a threatening manner.
If you are in need of legal advice or assistance, we recommend speaking with a lawyer. Our Legal Hotline is available from 7am to midnight seven days a week on 1300 636 846.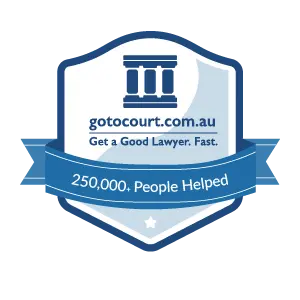 Affordable Lawyers
Our Go To Court Lawyers will assist you in all areas of law. We specialise in providing legal advice urgently – at the time when you need it most. If you need a lawyer right now, today, we can help you – no matter where you are in Australia.
How It Works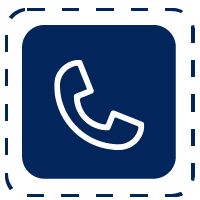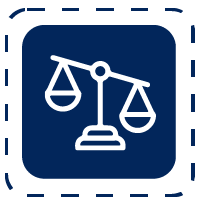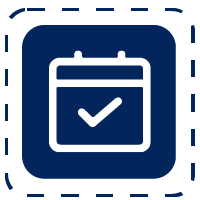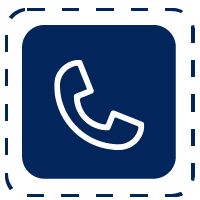 1. You speak directly to a lawyer
When you call the Go To Court Legal Hotline, you will be connected directly to a lawyer, every time.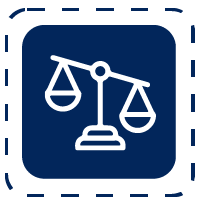 2. Get your legal situation assessed
We determine the best way forward in your legal matter, free of charge. If you want to go ahead and book a face-to-face appointment, we will connect you with a specialist in your local area.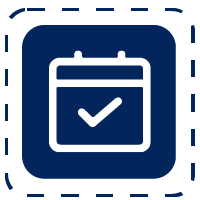 3. We arrange everything as needed
If you want to go ahead and book a fact-to-face appointment, we will connect you with a specialist in your local area no matter where you are and even at very short notice.