https://www.gotocourt.com.au/civil-law/tas/challenging-wills/
National Legal Hotline
7am to midnight, 7 days
Call our lawyers now or,
have our lawyers call you
Challenging a Will in Tasmania
Updated on Jan 12, 2023 • 4 min read • 167 views • Copy Link
Challenging a Will in Tasmania
In Tasmania, as in other states and territories, a will can be challenged on the basis that it is not valid. The Wills Act 2008 governs how wills are made in Tasmania. The Tasmanian Supreme Court can order that a will be rectified in certain circumstances. A relatives of a testator can also challenge the will if they were not nominated by the testator as a beneficiary or were left with inadequate provision. In these cases, a family provision order may be made. The rules for how these kinds of orders are made are set out in the Testator's Family Maintenance Act 1912.
Challenging invalid walls
Certain requirements must be satisfied in order for a will to be valid under Tasmanian law. If these requirements are not satisfied, then a will may be invalid, meaning the testator may be 'intestate' when they die if the testator does not have another will and the Supreme Court of Tasmania does not choose to accept the will as valid. If the testator did not have 'testamentary capacity' when they made the will, then a person can apply to the Supreme Court for an order revoking that will in whole or in part. Such an application can only be made with the Supreme Court's leave, at which point evidence must be given to demonstrate the testator lacked testamentary capacity. An order can only be made if the testator is still alive. Furthermore, the Supreme Court will only revoke a will on this ground if it is satisfied that the testator themselves probably would have revoked the will if they could have done so.
Rectifying wills
If the Supreme Court is satisfied that a will has a clerical error or does not give effect to the instructions of the testator, it can order that the will be rectified. An application for rectification can be made by any person, but must usually be made within 3 months of the testator dying. If any distributions have been made from the testator's estate before rectification of the will is applied for, the person who made the distributions will not be liable for making them.
Interpreting a will
Rather than challenging the validity of a will, proceedings can be commenced for the purposes of construing what the will actually means. In these cases, evidence can be used to help with interpreting the will, but only if its meaning is unclear, ambiguous on its face, or ambiguous in light of the surrounding circumstances. There are other rules in the Wills Act 2008 dealing with how a will is to be construed.
Common law grounds for challenging a will
Each of the above grounds for challenging a will is found in statute. There is also a series of common law grounds that can be relied on. For example, a will can be challenged if the testator made a later will, which causes the earlier will to be revoked. Alternatively, a will can be challenged if the testator was pressured or unduly influenced in making the will. A will which was created because of a forgery or fraud can also be challenged under the common law. If a will is revoked on one of these grounds, the testator will die as an 'intestate' and their assets will be distributed based on a statutory formula. This should be kept in mind when challenging a will, because you may not benefit from revoking the will at all.
Family provision orders
Under the Testator's Family Maintenance Act 1912, certain relatives of the testators (which includes, for example, their spouse, children, parents or former spouses) may be able to apply to the Tasmanian Supreme Court for an order that part of the testator's estate be set aside for their benefit. This kind of order is known as a family provision order. It usually provides for the payment of a lump sum to the surviving relative. Applications for these orders must generally be made within three months of probate being granted to the executor.
If you require legal advice or representation in any legal matter, please contact Go To Court Lawyers.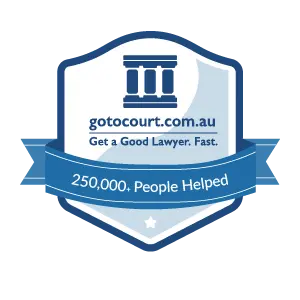 Affordable Lawyers
Our Go To Court Lawyers will assist you in all areas of law. We specialise in providing legal advice urgently – at the time when you need it most. If you need a lawyer right now, today, we can help you – no matter where you are in Australia.
How It Works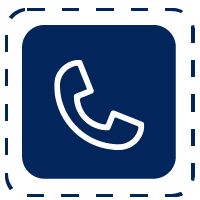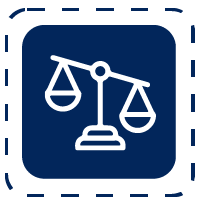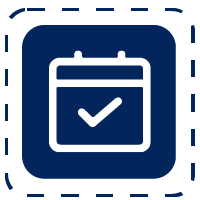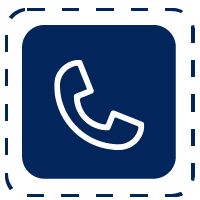 1. You speak directly to a lawyer
When you call the Go To Court Legal Hotline, you will be connected directly to a lawyer, every time.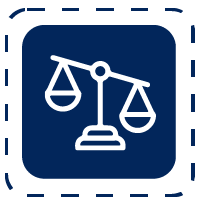 2. Get your legal situation assessed
We determine the best way forward in your legal matter, free of charge. If you want to go ahead and book a face-to-face appointment, we will connect you with a specialist in your local area.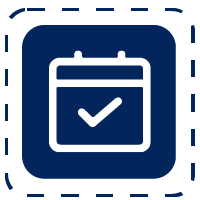 3. We arrange everything as needed
If you want to go ahead and book a fact-to-face appointment, we will connect you with a specialist in your local area no matter where you are and even at very short notice.