https://www.gotocourt.com.au/civil-law/tas/renting-with-a-pet/
National Legal Hotline
7am to midnight, 7 days
Call our lawyers now or,
have our lawyers call you
Renting with a Pet (Tas)
Updated on Jan 12, 2023 • 5 min read • 359 views • Copy Link
Renting with a Pet (Tas)
Studies show that owning a pet can provide measurable benefits, providing companionship and even improving the well-being and mental health of pet owners. Australians seem to see the advantages of a furred or feathered companion, as this country has one of the highest rates of pet ownership in the world. However, it can be difficult for a renter in Tasmania to own a pet, as not all landlords allow pets. Recently, there have been calls for rental reform so that tenants in Tasmania can more easily access the benefits that come from living with a pet. This page explains the legal implications of renting with a pet in Tasmania.
Renting with a pet in Tasmania
Following the Covid19 pandemic, the Tasmanian property market rose, and there are now historically low rental property vacancies. These market forces reduced the number of affordable properties available for tenants and increased the power of landlords compared to tenants. This means that landlords can be more selective about their choice of tenants and more restrictive in the conditions placed on these tenancies. Particularly in these conditions, there is an argument that the government should legislate to ensure fairness for tenants.
In Tasmania, a tenant needs permission from their landlord to keep any kind of pet, from a tiny budgie to a giant dog. This permission is recorded in the lease, usually with a description of the type and number of pets permitted at the property. If a tenant wishes to adopt a pet after moving into a property, they need to seek a variation of their lease. A rental applicant sometimes offers to pay an additional security deposit or "pet bond" in order to improve their chances of gaining permission to have a pet. However, under the Residential Tenancies Act 1997, a landlord can only charge one security deposit equal to a maximum of four weeks' rent. Therefore, a landlord is not legally permitted to charge or accept an additional pet bond.
When a pet is permitted at a rental property in Tasmania, the tenant is required to leave the property in the same condition at the end of the lease as when they moved in, barring fair wear and tear. Tenants are therefore responsible for repairing or compensating for any damage that their pet causes to the property, including damage to grassed areas of the garden. It is also common in these cases for the tenancy agreement to mandate fumigation upon exit.
Refusal to allow renting with a pet
Currently, a Tasmanian landlord does not have to give any type of justification when refusing to allow a tenant to keep a pet. If a landlord discovers that a tenant is keeping a pet without permission, this is considered to be a breach of the lease. The tenant may have to give up the pet or give up their tenancy. However, there is an exception to this strict rule when the pet is a registered service animal.
Under the Anti-Discrimination Act 1988, it is unlawful to discriminate against a prospective tenant on the basis of certain protected attributes, including disability. Therefore, a Tasmanian landlord breaches anti-discrimination law if they refuse to rent to a disabled person on the basis that they have a service animal that would reside on the property. In fact, the Guide Dogs and Hearing Dogs Act 1967 explicitly states that a tenant cannot be discriminated against because they own a guide dog. This law allows guide and hearing dogs (but not assistance dogs) complete access to all areas of the community.
Body corporate
A strata resident is subject to the rules or by-laws of their strata scheme as well as state legislation. A tenant in strata accommodation needs to check their by-laws and obtain necessary approvals before getting a pet. Under the Strata Titles Act 1998, a tenant must have the body corporate's written approval to bring an animal into their home. Again, by-laws cannot legally exclude guide, hearing and assistance dogs.
Proposed reform to laws around renting with a pet
Without legislative intervention, only a little more than ten percent of rental properties allow Tasmanian tenants to keep pets. As a result, the RSPCA in Tasmania regularly hears from residents who cannot find a new rental property because they own a pet, or are forced to relinquish their pets in order to secure housing.
There has been recent discussion as to whether Tasmanian law should be changed to prohibit landlords from discriminating against pet owners. The RSPCA argues that the Tasmanian government should recognise the impact of animal companionship on mental health and well-being, and take steps to protect the rights of tenants to keep suitable pets. In doing so, the government would also protect the welfare of animals that might otherwise end up in overcrowded shelters or even be euthanised.
Such a legislative change would bring Tasmanian tenancy law in line with states such as Queensland and Victoria, where landlords can only deny a tenant the right to a pet when it is reasonable. For instance, it might be reasonable to refuse a Saint Bernard for a small apartment, but unreasonable to refuse a cat for the same property. After much lobbying, the Tasmanian Government has agreed to review the situation, but as yet, there is no bill drafted to change the law.
Go To Court Lawyers can answer any legal questions you have about renting with a pet in Tasmania. Please contact our experienced team on 1300 636 846 today for assistance on any legal matter.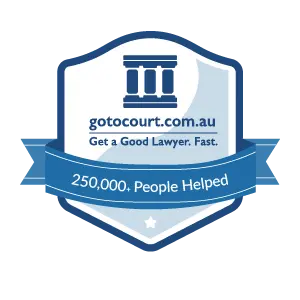 Affordable Lawyers
Our Go To Court Lawyers will assist you in all areas of law. We specialise in providing legal advice urgently – at the time when you need it most. If you need a lawyer right now, today, we can help you – no matter where you are in Australia.
How It Works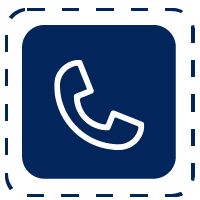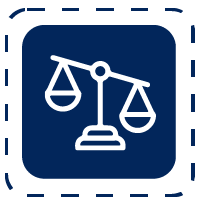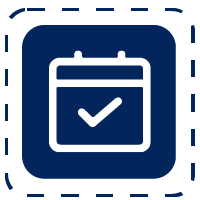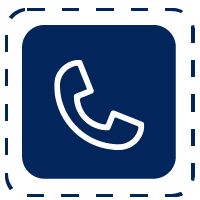 1. You speak directly to a lawyer
When you call the Go To Court Legal Hotline, you will be connected directly to a lawyer, every time.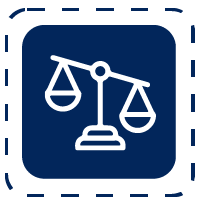 2. Get your legal situation assessed
We determine the best way forward in your legal matter, free of charge. If you want to go ahead and book a face-to-face appointment, we will connect you with a specialist in your local area.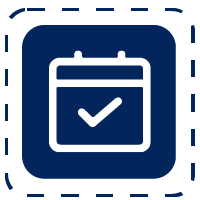 3. We arrange everything as needed
If you want to go ahead and book a fact-to-face appointment, we will connect you with a specialist in your local area no matter where you are and even at very short notice.