https://www.gotocourt.com.au/civil-law/act/fence-disputes/
National Legal Hotline
7am to midnight, 7 days
Call our lawyers now or,
have our lawyers call you
Fence Disputes (ACT)
Updated on Oct 10, 2022 • 4 min read • 289 views • Copy Link
Fence Disputes (ACT)
Neighbourhood disputes often arise about dividing fences in urban and suburban areas. In the ACT, these disputes are regulated by the Common Boundaries Act 1981. That Act sets out how negotiations about fences should be approached, how the costs of fencing is to be divided and when parties can apply to the ACT Civil and Administrative Tribunal (ACAT) for a determination. This article deals with fence disputes in the ACT.
First talk to your neighbour
It is always preferable for a neighbourhood dispute to be resolved between the two parties directly. If a dividing fence need to be repaired or constructed, talk to your neighbour about the type of fence you want and how the costs can be shared. The costs of a dividing fence are generally shared equally between owners of adjoining properties, unless one party is responsible for the fence being damaged or destroyed, or one party only wants a basic fence while the other wants a more sophisticated one.
Fencing notices
If a person in the ACT wants to carry out fencing work, they should serve their neighbour with a notice to discuss the fence inviting the neighbour to discuss the work that needs to be done and how the costs are shared.
If the respondent does not engage within a month, or if the parties cannot come to an agreement about the fencing work in that time, either party may make an application to ACAT.
Urgent fencing work
If a dividing fence has been damaged or destroyed and needs to be urgently replaced, the occupier of either property may repair or replace the fence without giving notice to the other party. They may then serve the other party with a notice to contribute for urgent fencing work setting out the details of the work that was carried out and why it was necessary.
If no agreement for sharing the cost is reached after a month, they may apply to ACAT for a repair cost determination.
Do we need approval for fencing work?
In the ACT, some types of fences require developmental approval. However, if a fence is a basic fence (a fence that is no higher than 2.7 metres in an industrial zone or 2.3 metres elsewhere and conforms to various other physical requirements), its erection does not require approval.
The types of fences that require developmental approval are listed on the Department of Planning's website.  
Making an ACAT application
If you have been unable to agree with your neighbour about a fence, you can fill in a fence dispute application form and attach the notice to discuss the fence that was served on your neighbour. The application should be lodged with ACAT, and a copy should be served on the other party.
ACAT may then ask the parties for more information, schedule a conference and immediate determination or schedule the matter for a directions hearing or a hearing on an urgent basis.
After hearing from both parties, ACAT may determine the nature of the fencing work to be done, where the fence is to be placed, how the costs are to be divided and how and when they are to be paid.
Responding to an ACAT application
If you are the respondent in an ACAT application, you may be required to provide documents and evidence to the Tribunal. You may want to seek legal advice prior to doing so.
The respondent in an ACAT application should think about what orders they want ACAT to make and if possible, talk to the other party to see if the matter can be resolved by agreement. If you can reach an agreement, ACAT may agree to finalise the matter by making consent orders.
Appeals
If you have had a matter determined by ACAT and you think it made the wrong decision, you can appeal to the Appeal Tribunal. This must be done within 28 days of the ACAT decision.
A decision of the Appeal Tribunal can be appealed to the ACT Supreme Court.
If you require legal advice or representation in any legal matter, please contact Go To Court Lawyers.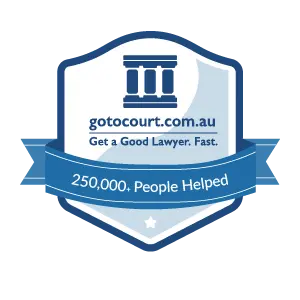 Affordable Lawyers
Our Go To Court Lawyers will assist you in all areas of law. We specialise in providing legal advice urgently – at the time when you need it most. If you need a lawyer right now, today, we can help you – no matter where you are in Australia.
How It Works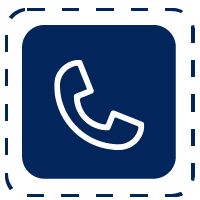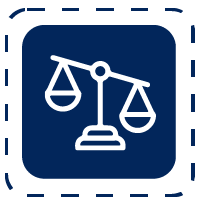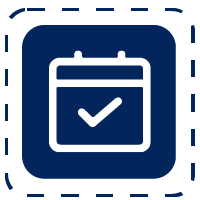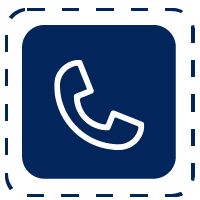 1. You speak directly to a lawyer
When you call the Go To Court Legal Hotline, you will be connected directly to a lawyer, every time.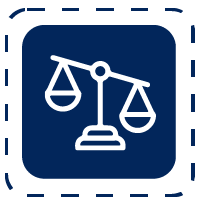 2. Get your legal situation assessed
We determine the best way forward in your legal matter, free of charge. If you want to go ahead and book a face-to-face appointment, we will connect you with a specialist in your local area.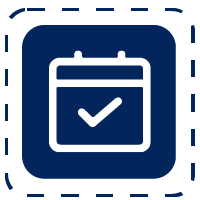 3. We arrange everything as needed
If you want to go ahead and book a fact-to-face appointment, we will connect you with a specialist in your local area no matter where you are and even at very short notice.