https://www.gotocourt.com.au/civil-law/nt/liquor-licensing/
National Legal Hotline
7am to midnight, 7 days
Call our lawyers now or,
have our lawyers call you
Liquor Licensing (NT)
Updated on Oct 10, 2022 • 5 min read • 301 views • Copy Link
Liquor Licensing (NT)
In the Northern Territory, all businesses that serve or sell alcohol must hold a Liquor licence. Liquor licensing in this jurisdiction is governed by the Liquor Act 2019 and the Liquor Regulations 2019. Obviously, this applies to bars, hotels and restaurants where the consumption of alcohol is a major focus of the business. It is important to know that this requirement also applies to businesses where alcohol is a smaller or incidental part of the service, such as a cruise or sporting club.
Liquor Licensing in the Northern Territory
It is necessary to register for a licence to sell or supply alcohol in the Northern Territory. It is described as a "licence" because it indicates the need for certification to undertake a specific business activity. A liquor licence in the Northern Territory might be for a one-off event or a continuing business. The licence can specify the business' trading hours or limit specialised product ranges or delivery of alcohol. This might mean that a business allows on-site sale and consumption of alcohol or only BYO.
An individual, company or partnership can apply for liquor licensing, but the licensee must be able to establish themselves as an appropriate holder of a licence. Only a "fit and proper" person can be a licensee. To qualify as a fit and proper person, the applicant must prove that they are responsible and have the required skills and knowledge to run their business. The Liquor Commission decides whether someone is an appropriate licensee based on the applicant's general character, reputation and personal and professional conduct.
For business applications, the authority requires information on anyone who will play a significant role in the business. Therefore, the application should present information on the business owners, partners, managers and nominees. The application should include:
the business details, including ABN and name registration certificate;
the lease agreement on the business premises with written confirmation of the landlord's permission for a liquor licence;
a copy of the food business registration;
a copy of the smoking management plan;
a "red line plan" showing where alcohol will be served on the premises;
contact information for all parties;
an affidavit outlining the applicant's understanding of their responsibility under the specific type of licence and the applicant's attitude towards their financial responsibilities;
any previous bankruptcies;
any previous breaches of liquor laws;
any criminal history, including whether any applicant has been arrested, summonsed or charged with an offence; and
personal and professional references.
The applicant must identify at least one nominee in their application to take care of the daily management of the premises. It is best to have more than one nominee in case the person leaves their position or is absent from work for holidays or sick leave. A person can only be a nominee after they complete a Responsible Service of Alcohol Course. This course improves a person's understanding of issues such as the risks of underage drinking,
Applying for Liquor Licensing in the Northern Territory
Applications can be made online. There are application fees that apply to all liquor licences. Liquor licence holders must also pay another annual fee based on their licence's risk classification. A liquor licence lasts until cancelled, revoked or suspended.
Once the Liquor Commission receives all the required information, it considers the application. Processing times vary depending on the type of licence and the complexity involved in the process. For instance, a Special Event Licence is usually processed within four weeks, while other types of liquor licences can take up to four months. The timescale includes time to advertise the application and wait for any objections from the public. An applicant can pay an additional fee to fast-track the application within 30 days of lodgement. This does not mean that the licence will be approved within the time period, but it does guarantee a shorter processing time.
Reportable Transactions in the Northern Territory
In 2020, NTCAT imposed reportable transaction conditions on many liquor licences in the Northern Territory. Businesses that sell alcohol for takeaway in the Kulgera and Erldunda Roadhouses and the Alice Springs region are subject to these conditions. NTCAT introduced these conditions to curtail the secondary supply of alcohol to general restricted areas around Alice Springs.
When an alcohol sale is a "reportable transaction", the licensee must give the police the purchaser's name, age and residential address. A purchase is reportable if one person makes three or more takeaway liquor purchases in one day, or if one person makes a purchase greater than 12 bottles of wine, three cartons of full-strength beer, four bottles of spirits, or 48 bottles or cans of RTDs. Otherwise, a licensee must use their judgment to assess whether a purchaser intends to commit a liquor offence on Aboriginal lands in the Northern Territory. These conditions do not apply when a police auxiliary liquor inspector is on duty at a liquor outlet.
It is best practice for Northern Territory business owners to consult a solicitor about their liquor licence. For legal assistance with liquor licensing in the Northern Territory, please contact Go To Court Lawyers. Call 1300 636 846 for assistance with this or any other legal matter.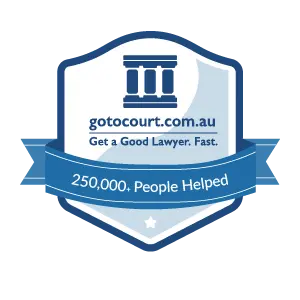 Affordable Lawyers
Our Go To Court Lawyers will assist you in all areas of law. We specialise in providing legal advice urgently – at the time when you need it most. If you need a lawyer right now, today, we can help you – no matter where you are in Australia.
How It Works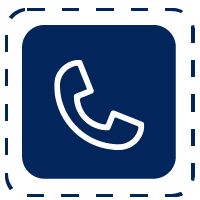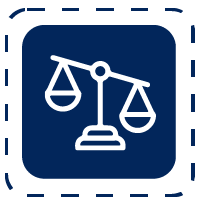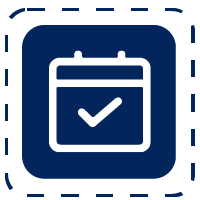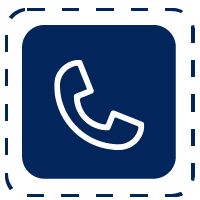 1. You speak directly to a lawyer
When you call the Go To Court Legal Hotline, you will be connected directly to a lawyer, every time.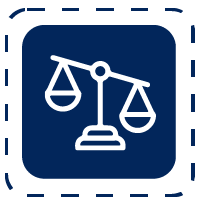 2. Get your legal situation assessed
We determine the best way forward in your legal matter, free of charge. If you want to go ahead and book a face-to-face appointment, we will connect you with a specialist in your local area.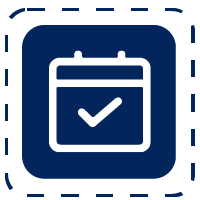 3. We arrange everything as needed
If you want to go ahead and book a fact-to-face appointment, we will connect you with a specialist in your local area no matter where you are and even at very short notice.