https://www.gotocourt.com.au/civil-law/nt/unsolicited-trading/
National Legal Hotline
7am to midnight, 7 days
Call our lawyers now or,
have our lawyers call you
Unsolicited Trading (NT)
Updated on Nov 03, 2023 • 5 min read • 260 views • Copy Link
Unsolicited Trading (NT)
Everyone has had the experience of a person knocking on their door or phoning them with an offer of goods or services. This is called unsolicited trading. Members of the public have the right under consumer law to be protected from this form of sales.
What is unsolicited trading?
Door-to-door sales have long been a part of some businesses' marketing strategies. The homewares and beauty industries have particularly used this sales method to target retirees and stay-at-home parents. Today, traditional house-to-house unsolicited trading is less common, but there has been a concomitant rise in direct telemarketing and contact via social media platforms.
Unsolicited consumer agreement
Door-to-door sales differ from other consumer behaviour because the consumer does not instigate contact with the business. Generally, a consumer initiates a purchase by entering a retail shop or making an online purchase. When this does not apply, an individual deserves greater legal protection from unsolicited trading. A consumer is protected if the value of the unsolicited consumer agreement exceeds $100 or the cost was not established during the agreement. In addition, some agreements are not unsolicited consumer agreements because they are:
business contracts that are not for domestic, personal or household use;
an offer to renew an existing sales agreement;
made at a kiosk in a public shopping centre;
a donation to a charity that involved no sale; or
occurs at a party plan event with at least three attendees where the host was up-front about the purpose of the occasion.
Do not knock/call
An individual has a right to enjoy their home without disturbance. By law, there is an implied invitation for anyone to approach a front door. However, this invitation is revoked if there is a locked gate or a "Do Not Knock" sign on the home. Similarly, there is an implied right for anyone to call a phone number (even if it is unlisted). Still, a consumer can ask for their home, mobile and fax numbers to be placed on the free "Do Not Call" Register to reduce the incidence of unsolicited telemarketing calls. It is important to note that these protections only apply to individuals selling goods or services and do not apply to religious groups and charity fundraisers. In those cases, the consumer can still directly ask an unwanted visitor to leave their property or request that their name and address be taken off a solicitation list.
Hours of operation
Unsolicited trading is only permitted in the Northern Territory during certain hours. It is prohibited for a salesperson to contact a prospective consumer on a Sunday or a public holiday, on a weekday before 9 am or after 6 pm, or on a Saturday before 9 am or after 5 pm.
Disclosure requirements
A salesperson making an unsolicited visit to a potential consumer must legally follow disclosure requirements. They must make it clear that the resident can ask them to leave at any point. The salesperson must also provide a written copy of any consumer agreement, draw attention to the cooling-off period, and provide their own contact details.
Cancellation
A person who agrees to a contract has ten business days to change their mind and cancel their contract without incurring penalty. For unsolicited consumer agreements negotiated by telephone, the cooling-off period begins the first business day after they receive a copy of the written agreement. A consumer can cancel an unsolicited consumer agreement by sending a Cancellation Notice to the trader. The consumer should keep a copy on file for any possible future dispute.
Unsolicited supplies
When someone receives unsolicited goods or services that they did not agree to purchase, they do not have to pay for them. The recipient should immediately write to the business to inform them that they do not want the goods. The business has one month to collect the products; otherwise the recipient can keep the goods free of charge. If the recipient does not make contact, the business has three months to retrieve the goods; otherwise they belong to the recipient. During these statutory waiting periods, the recipient cannot dispose of the products and must make a reasonable effort to make them available for collection.
Complaints
If someone believes that an uninvited salesperson has breached the law, they can make a consumer complaint. This involves first contacting the business to explain the problem and requesting a particular outcome. If this does not resolve the issue to the consumer's satisfaction, they can contact the Australian Competition and Consumer Commission and make an official complaint. Next, the person should seek legal advice to understand their options. For disputes over larger sums of money, the consumer may want to lodge a complaint with a small claims court or a tribunal.
The team at Go To Court Lawyers can help if you have questions about unsolicited trading in the Northern Territory. Please contact our offices on 1300 636 846 today for assistance with any civil law matter.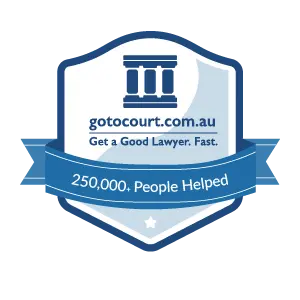 Affordable Lawyers
Our Go To Court Lawyers will assist you in all areas of law. We specialise in providing legal advice urgently – at the time when you need it most. If you need a lawyer right now, today, we can help you – no matter where you are in Australia.
How It Works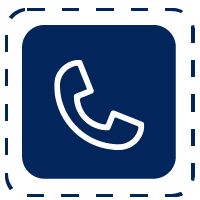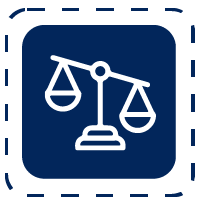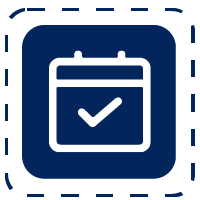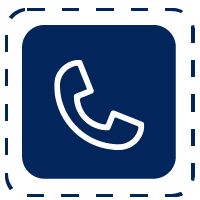 1. You speak directly to a lawyer
When you call the Go To Court Legal Hotline, you will be connected directly to a lawyer, every time.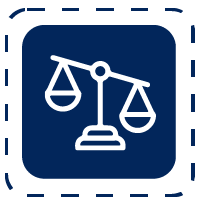 2. Get your legal situation assessed
We determine the best way forward in your legal matter, free of charge. If you want to go ahead and book a face-to-face appointment, we will connect you with a specialist in your local area.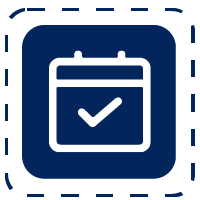 3. We arrange everything as needed
If you want to go ahead and book a fact-to-face appointment, we will connect you with a specialist in your local area no matter where you are and even at very short notice.