https://www.gotocourt.com.au/civil-law/nt/short-stay-accommodation/
National Legal Hotline
7am to midnight, 7 days
Call our lawyers now or,
have our lawyers call you
Short Stay Accommodation (NT)
Updated on Oct 10, 2022 • 4 min read • 289 views • Copy Link
Short Stay Accommodation (NT)
The short-term accommodation market in the Northern Territory has changed considerably in recent years. This evolution has opened opportunities for some homeowners to diversify their income. However, it has also introduced tension into formerly quiet residential neighbourhoods that now host tourists and other visitors. Other Australian jurisdictions have begun to introduce specific laws to address these new circumstances, but the Northern Territory has not yet followed.
Traditional Short Stay Accommodation NT
Short-term accommodation is usually defined as a stay of less than three months in rented accommodation. This excludes residential tenancies and caravan park residencies. Previously, the Northern Territory short-term accommodation market was dominated by hotels, motels and holiday lets, with Bed and Breakfasts as a specialty market.
When Airbnb launched in Australia in 2012, the company began to change this traditional model. This platform allowed ordinary homeowners to earn income from the short-stay economy. Other companies such as Stayz, Homestay and Flipkey followed, further increasing the number of host properties available in Australia. To date, the total number of short stay accommodations in the Northern Territory remains low in comparison to other states and territories in Australia. In 2018, the Northern Territory had 680 Airbnb listings, while New South Wales had nearly 65,000. Despite the relatively low numbers, however, this is still an important part of the Territory's holiday market.
Classifications
All lawfully constructed residences that could otherwise be rented as residential tenancies can be used for short-stay accommodation. This includes houses, semi-detached dwellings, residential flats, and secondary dwellings (granny flats). It does not include seniors' housing, group homes, boarding houses, crisis accommodation and movable dwellings like caravans. In the short stay accommodation industry, a listing can be either "hosted" or "non-hosted". With a hosted property, the host remains at the property for the duration of the guest's stay. This may mean that the owner lives in the main house while renting out their "granny flat". There is no such arrangement with non-hosted rental accommodation, where the visitor has sole occupancy during their stay.
Community response
The emergence of short-stay platforms disrupted traditional rental and holiday accommodation across Australia. A market that was long dominated by large hospitality companies now competes with micro-businesses that offer an entirely different experience to travellers. Guests who stay in short stay accommodation can immerse themselves in a city and see it through the eyes of a local resident. However, short stays also cause disruption in residential neighbourhoods and apartment buildings. Residential areas that are close to attractions or facilities are popular with short-term visitors, but this is not always convenient for permanent residents. The close proximity of holidaymakers and homeowners regularly leads to complaints when guests are too loud, intoxicated, or disruptive. As a result, many local councils across Australia have introduced laws to regulate short-stay accommodation within their municipality.
As yet, there is no federal regulation of the short stay industry. This leaves the onus on individual states to bring in legislation tackling the issue. For instance, New South Wales recently introduced the State Environment Planning Policy (Affordable Rental Housing) Amendment (Short-term Rental Accommodation) 2021. Under this amendment, all hosts must register their short stay accommodation, follow safety regulations, and agree to abide by a code of conduct. There is also a limit on the number of days that a residential property can be rented out for this purpose. This balances property owners' legitimate interest in deriving income from their properties, against their neighbours' right to peaceful enjoyment of their homes. The Northern Territory has not yet released reforms for the short-stay accommodation sector.
Insurance
A homeowner who intends to rent out their property as short-stay accommodation should contact their insurance company. Standard home insurance does not provide liability protection for a guest's lost or stolen property, or in a worst-case scenario, an injury or death on the property. The homeowner needs to take out specific insurance that will pay compensation to a claimant under these circumstances. Share stay platforms like Airbnb usually offer homeowners some form of Host Protection Insurance, that provides coverage in the event of a third-party claim for property damage or bodily injury. In addition, as short-stay accommodation is considered a business, when there is an injury on the premises there will typically be an NT WorkSafe investigation.
It is essential for owners of short stay accommodation in the Northern Territory to stay up to date on the applicable rules and regulations. This means staying current on any new legislative changes. While there is no pending legislation in the Northern Territory, this is subject to change. Please contact Go To Court Lawyers on 1300 636 846 for advice about your legal responsibilities when hosting short stay accommodation in the Northern Territory.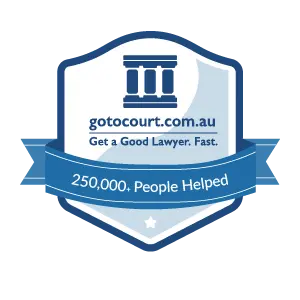 Affordable Lawyers
Our Go To Court Lawyers will assist you in all areas of law. We specialise in providing legal advice urgently – at the time when you need it most. If you need a lawyer right now, today, we can help you – no matter where you are in Australia.
How It Works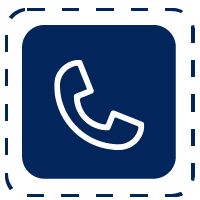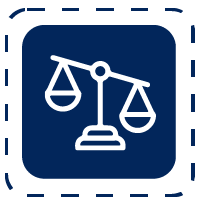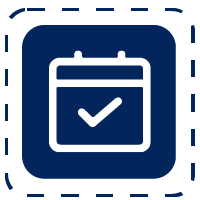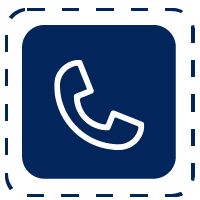 1. You speak directly to a lawyer
When you call the Go To Court Legal Hotline, you will be connected directly to a lawyer, every time.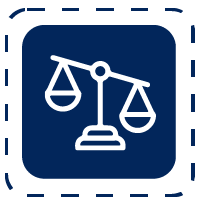 2. Get your legal situation assessed
We determine the best way forward in your legal matter, free of charge. If you want to go ahead and book a face-to-face appointment, we will connect you with a specialist in your local area.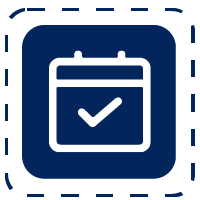 3. We arrange everything as needed
If you want to go ahead and book a fact-to-face appointment, we will connect you with a specialist in your local area no matter where you are and even at very short notice.