https://www.gotocourt.com.au/civil-law/nt/nt-worksafe-workers-compensation-claim/
National Legal Hotline
7am to midnight, 7 days
Call our lawyers now or,
have our lawyers call you
NT WorkSafe Workers Compensation Claim
Updated on Oct 09, 2022 • 5 min read • 282 views • Copy Link
NT WorkSafe Workers Compensation Claim
Workplaces can be dangerous. Some industries are more dangerous than others, leading to a higher rate of workplace injuries. The law recognises that workers should receive compensation if they are injured on the job. A worker in the Northern Territory who suffers an injury may have a claim under the federal scheme (Comcare) or the Territory compensation scheme (NTWorkSafe). These different schemes have their own rules and regulations depending on how, where and when the worker sustained the injury. It is essential for a worker to seek legal advice without delay as strict time limits apply to compensation claims in the Northern Territory.
In the Northern Territory, workers' compensation schemes are regulated through the Return to Work Act 1986 and the Return to Work Regulations 1986. The Northern Territory recently passed amendments to these laws to improve the operation of the WorkSafe Workers' Compensation Scheme. This legislation creates a no-fault workers' rehabilitation and compensation scheme in the Northern Territory. This means that it is not necessary for a worker to establish that their employer was negligent, and any negligence on the part of the worker is irrelevant to their right to compensation. When a worker suffers injury or disease in the course of their employment, they may be entitled to medical expenses, income maintenance while away from work, rehabilitation treatment, and assistance to return to the workforce. Additionally, when there is a fatal accident in the workplace, the worker's family may be entitled to income maintenance or a lump sum compensation payment.
Eligible injuries
Typically, workers' compensation schemes in the Northern Territory compensate for:
Physical injuries;
Psychiatric injuries;
Diseases (such as black lung or asbestosis); and
Hearing loss.
Broadly speaking, an injury or condition is eligible under NTWorkSafe if it occurred at the workplace, as a result of the work duties, or during the commute to or from work. Workplace bullying or sexual harassment can also cause psychiatric injury. Even if a worker had a pre-existing injury, they might be able to claim under NTWorkSafe if the employment aggravated the condition or injury.
Time limits and timelines
It is very important to note that there are strict time limits that apply to workers' compensation claims in the Northern Territory. A worker can lose their entitlement to assistance and compensation if they claim too late. Given the financial stress that often accompanies a workplace injury, it is also important to move swiftly so that a worker receives their compensation as soon as possible. For these reasons, it is best for injured workers to seek advice as soon as they possibly can after there are injured or receive a diagnosis related to their employment.
Once a worker lodges a claim through NTWorkSafe, their employer or insurance company has ten business days to accept, defer or reject a claim. If a claim is accepted, the duration of the claim process depends on the nature of the injury and the worker's recovery. A claim does not close until the worker has received appropriate medical treatment and rehabilitation, and their injury is deemed to be stable. In the case of some injuries, it can take a period of several years before an injury is deemed to be stable.
Compensation
A worker who has a valid workers' compensation claim is entitled to lost wages while they are unable to work. The worker is also entitled to reasonable medical, pharmaceutical, treatment and rehabilitation expenses (and associated travel costs). Additionally, a worker may be able to claim compensation to account for:
Lost earning capacity;
Current and future medical expenses;
Current and future treatment and rehabilitation expenses;
Out-of-pocket travel, pharmaceutical and equipment expenses;
Paid care or assistance (e.g. carers); and
House and vehicle modifications.
When an injury prevents a worker from returning to their usual position or occupation, they may also be entitled to payments through their superannuation insurance.
Rejected claims
If a worker's NTWorkSafe claim is rejected, he or she has a limited period of time to have a decision reviewed. It is important to get legal advice to understand the appeals process and available options. While some workers' compensation claims are straightforward and are resolved quickly, other claims are complicated or subject to dispute.
It is vital that you consult a lawyer before making a workers' compensation claim in the Northern Territory. Each claim differs according to the specific injury and worker's circumstances. The best course of action is to speak with Go To Court Lawyers for an assessment of entitlement. Getting legal advice can provide peace of mind and ensure that you receive your entitlement as soon as possible. Our solicitors can help ensure you receive your full entitlement, including under a civil personal injury claim. For help with your Northern Territory worker's compensation claim, or any employment law issue, contact our team today on 1300 636 846.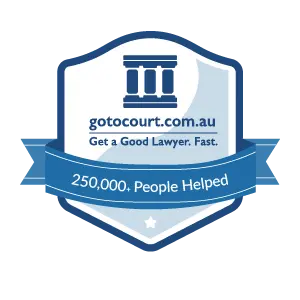 Affordable Lawyers
Our Go To Court Lawyers will assist you in all areas of law. We specialise in providing legal advice urgently – at the time when you need it most. If you need a lawyer right now, today, we can help you – no matter where you are in Australia.
How It Works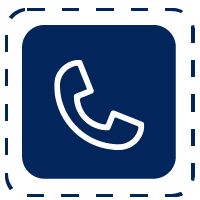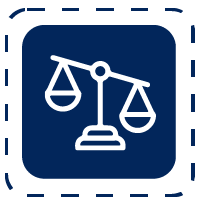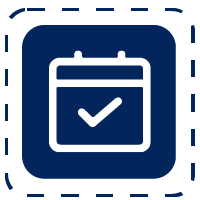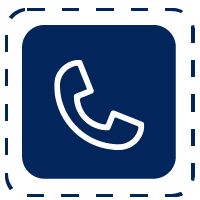 1. You speak directly to a lawyer
When you call the Go To Court Legal Hotline, you will be connected directly to a lawyer, every time.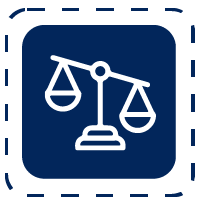 2. Get your legal situation assessed
We determine the best way forward in your legal matter, free of charge. If you want to go ahead and book a face-to-face appointment, we will connect you with a specialist in your local area.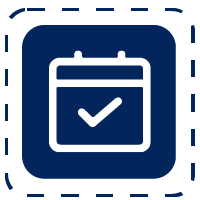 3. We arrange everything as needed
If you want to go ahead and book a fact-to-face appointment, we will connect you with a specialist in your local area no matter where you are and even at very short notice.