https://www.gotocourt.com.au/civil-law/nt/asbestos-removal/
National Legal Hotline
7am to midnight, 7 days
Call our lawyers now or,
have our lawyers call you
Asbestos Removal (NT)
Updated on Oct 09, 2022 • 5 min read • 281 views • Copy Link
Asbestos Removal (NT)
Asbestos was a popular building product in the Northern Territory from the 1940s to 1987. As a result, many structures built or renovated during that period still contain asbestos materials. Today, dealing with asbestos in the Northern Territory is regulated under workplace health and safety, environmental protection and public health law.
Rules and regulations surrounding asbestos removal in the Northern Territory
Across Australia, products containing asbestos were phased out of use in the 1980s, but it was not until 2003 that Australia brought in a national ban on the sale and importation of all asbestos products. The import (and export) of asbestos is now prohibited under amendments to the Customs (Prohibited Imports) Regulations 1956 and the Hazardous Waste (Regulations of Exports and Imports Act 1989.  
Asbestos removal from workplaces in the Northern Territory
The Northern Territory has workplace health and safety laws that govern an employer's responsibility to reduce the risks of asbestos exposure for workers. Employers must abide by the Work Health and Safety (National Uniform Legislation) Act 2011 and Work Health and Safety (National Uniform Legislation) Regulations 2011. Additionally, there is a code of practice for employers on how to manage and safely remove asbestos in the workplace. As with homes, an office or factory built with asbestos may be safe as long as the asbestos is undisturbed. However, if the asbestos is damaged, or the worker is likely to disturb the asbestos in the course of their duties, the employer has a duty to actively address the risk.
In the Northern Territory, asbestos in commercial and government buildings must be removed by a licensed asbestos removalist. However, it is legal to remove the following asbestos from a commercial or government building without a licence:
Under ten square metres of non-friable asbestos, or associated contaminated debris or dust; and
Minor quantities of asbestos-contaminated debris or dust not associated with the removal of asbestos.
Asbestos removal from residential houses in the Northern Territory
Asbestos materials in good condition in a home should not be dangerous, as the danger comes from breathing in the fibres from damaged asbestos materials. This means that during renovations, dangerous asbestos fibres can be released into the air. As it can be hard to identify asbestos, it is best for a home renovator to treat any suspect material as if it is asbestos. In fact, any suspect material installed before 1990 is statistically likely to contain asbestos, and renovators should proceed on this assumption.
Asbestos removal in your own home
There is no restriction on the type or amount of asbestos a person can remove from their own home. However, it is always best to engage a licensed removalist to remove asbestos from a home to avoid exposing anyone to asbestos fibres. The Public and Environmental Health Act 2011 regulates asbestos which may impact on wider public health of the community. Under Northern Territory law, compressed air, and high-pressure jets, spray, and power tools must never be used on asbestos. The law allows for controlled use of high-speed power tools, such as sanders, saws, drills and angle grinders on asbestos products if:
The equipment is enclosed during use;
The equipment is specially designed to suppress or capture airborne asbestos and is used appropriately; or
The equipment is used in a way that captures or suppresses airborne asbestos safely.
All equipment used for asbestos removal must pass decontamination protocols before it is removed from the area. Any tools that cannot be decontaminated should be double bagged and enclosed in asbestos waste bags for removal. Only licensed operators can collect, transport and dispose of asbestos in the Northern Territory. The transport and disposal of asbestos are regulated by the Northern Territory Environmental Protection Authority Act 2012 and the Waste Management and Pollution Control Act 1998.
What is asbestos?
Asbestos is a group of naturally occurring minerals that are resistant to fire and high temperature, which make effective insulators for both domestic and commercial settings. Asbestos was considered a revolutionary product, and it was enthusiastically adopted by Australian manufacturers and builders. As a result, asbestos was used to manufacture many building materials, including fibre insulation, floor tiles, cement pipes, flat and corrugated sheeting, roofing and textiles. Asbestos can be non-friable (bonded) or friable. Non-friable asbestos products are rigid and solid, made from a bonding compound such as cement, mixed with a small proportion of asbestos fibres. Friable asbestos can crumble in hand and is easily damaged by sanding, cutting, and drilling. Building construction materials were typically made from friable asbestos products. These friable asbestos products are dangerous, as the fibres become trapped in the lungs when inhaled.
Asbestos is a known carcinogen, and exposure to asbestos statistically increases the risk of developing mesothelioma, as well as lung, larynx and ovary cancer. These diseases often develop decades after asbestos exposure. As such, it can be difficult to identify the point of exposure leading to the disease. The likelihood of exposure to asbestos leading to disease depends upon a number of factors:
The type and size of asbestos fibres involved in the exposure;
The duration of exposure to airborne asbestos fibres;
The volume of asbestos fibres in the air during the exposure;
Frequency of exposure; and
The age that the individual was exposed.
Go To Court Lawyers can answer any questions you have about the rules and regulations surrounding asbestos removal in the Northern Territory. Our civil law team can also help if you believe that you have a personal injury claim due to asbestos exposure. Please contact our offices on 1300 636 846.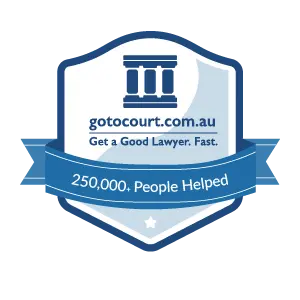 Affordable Lawyers
Our Go To Court Lawyers will assist you in all areas of law. We specialise in providing legal advice urgently – at the time when you need it most. If you need a lawyer right now, today, we can help you – no matter where you are in Australia.
How It Works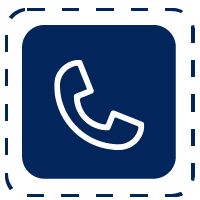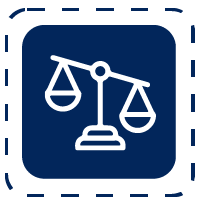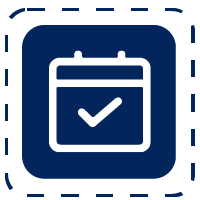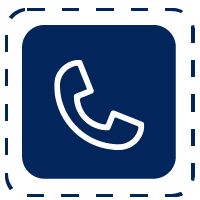 1. You speak directly to a lawyer
When you call the Go To Court Legal Hotline, you will be connected directly to a lawyer, every time.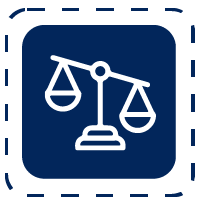 2. Get your legal situation assessed
We determine the best way forward in your legal matter, free of charge. If you want to go ahead and book a face-to-face appointment, we will connect you with a specialist in your local area.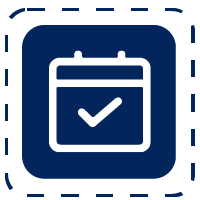 3. We arrange everything as needed
If you want to go ahead and book a fact-to-face appointment, we will connect you with a specialist in your local area no matter where you are and even at very short notice.