https://www.gotocourt.com.au/criminal-law/nt/corporal-punishment/
National Legal Hotline
7am to midnight, 7 days
Call our lawyers now or,
have our lawyers call you
Corporal Punishment (NT)
Updated on Oct 06, 2022 • 5 min read • 451 views • Copy Link
Corporal Punishment (NT)
Historically, there was widespread acceptance of adults using corporal (that is, physical) punishment to discipline children. More recently, there has been an increase in ideological objections to corporal punishment of children. The practice is now less common in the Australian community. However, it remains lawful in all Australian jurisdictions for parents and guardians to use "reasonable" or justifiable force to manage the behaviour of the children in their care. Depending on the state or territory, this legal dispensation is afforded through either common law or legislation. This article explains the laws surrounding corporal punishment in the Northern Territory.
What Is corporal punishment?
Corporal punishment is physical force used with an intent to cause a child discomfort or pain with the intention to either punish or deter a child's behaviour. Corporal punishment usually takes the form of spanking, smacking, slapping or hitting with an object such as a stick, belt or cane. It can also include forcing a child to remain in an uncomfortable position for lengths of time.
Strictly speaking, any application of force to another person is an assault. Therefore, physically disciplining a child is unlawful. In the Northern Territory, the physical assault of a child under 16 is an aggravated criminal offence under the Criminal Code Act 1983. Penalties for aggravated assault increase to a maximum of five years imprisonment. However, there is a defence to a charge of child assault if the conduct is considered reasonable. The difficulty is in determining what is reasonable when it comes to causing physical pain to discipline a child.
Arguments for and against corporal punishment
There is an ideological divide between those who argue that corporal punishment is necessary to develop discipline, and those who reject any type of physical violence against children. Those in favour of corporal punishment argue that physical discipline immediately catches the child's attention and reinforces the importance of the correction. A smack can provoke fear in a child when they behave in a way that is dangerous to themselves or other people. Proponents of corporal punishment often claim that the correction is not truly painful to the child.
Those who oppose physical discipline argue that there is no distinction between corporal punishment and assault. Critics claim that corporal punishment is an ineffective disciplinary strategy that damages the relationship between parent and child, and teaches the child that violence is a means to resolve conflict. Certainly, research suggests that corporal punishment harms children. There is evidence that physical punishment during childhood can be traced to later depression, anxiety, substance abuse and antisocial behaviours.
Corporal punishment law
Many countries, including New Zealand and Germany, have passed laws to entirely prohibit the physical punishment of children. Whether Australia will follow suit is unclear. Certainly, Australia is a signatory of the Convention on the Rights of the Child, which prohibits all forms of physical punishment of children. In addition, the Commonwealth Family Law Act 1975protects a child from being exposed to family violence, although it falls short of identifying physical punishment of a child as a form of family violence. However, a recent Australian Law Reform Commission 2017-2019 report into family violence and child abuse did not even address the corporal punishment of children. It appears that the Commonwealth does not currently intend to federally regulate this issue.
As it currently stands, all Australian states and territories allow parents and guardians to impose reasonable corporal punishment on their children. In two jurisdictions, this is left to the common law (ACT and VIC), but all other jurisdictions have written legislation to protect the right of caregivers to physically punish the children in their care (NSW, QLD, SA, TAS, WA, NT). In most instances, the legislation is informed by common law principles. For instance, in Tasmania, the law states that physical punishment is permitted when it is "reasonable", and the definition of what is "reasonable" is drawn from common law.
In the Northern Territory, a parent, guardian, or a person in loco parentis (in place of a parent) may manage, control or discipline a child. In most jurisdictions in Australia, corporal punishment is prohibited in childcare centres, residential centres, and foster care. The Northern Territory is one of the only jurisdictions that allows these providers to use corporal punishment on the children in their care on the basis that they are acting in loco parentis. The application of force when disciplining a child is justified under section 27 of the Criminal Code, provided it is not "unnecessary" and not "intended or likely to cause serious harm or death". This legislative defence codifies the common law defence of lawful correction in the Northern Territory.
Corporal punishment in schools
Although the Commonwealth has not interfered in the autonomy of states and territories when it comes to parental discipline, the federal government has stated that it does not endorse corporal punishment as a method of student behaviour management in schools. Additionally, the Northern Territory has introduced legislation to regulate corporal punishment in schools. Under section 162 of the Education Act 2015 (NT), government and independent schools in the Northern Territory are prohibited from using corporal punishment on any enrolled student. This prohibition applies to all school staff members, and anyone engaged to teach or support teaching. These individuals do not have authority to use physical force to discipline or manage a child. A staff member also cannot be given permission by a parent to use corporal punishment to correct a child.
Corporal punishment as criminal sanction
Corporal punishment is prohibited as a penalty for a criminal offender in all states and territories. The application of corporal punishment is specifically outlawed in Northern Territory youth detention centres under the Youth Justice Act.
Please contact the team at Go To Court Lawyers on 1300 636 846 if you have questions about the laws relating to child abuse and corporal punishment in the Northern Territory.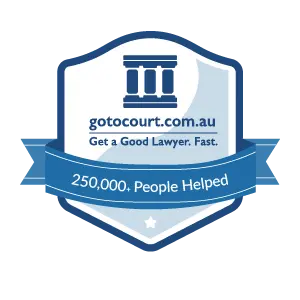 Affordable Lawyers
Our Go To Court Lawyers will assist you in all areas of law. We specialise in providing legal advice urgently – at the time when you need it most. If you need a lawyer right now, today, we can help you – no matter where you are in Australia.
How It Works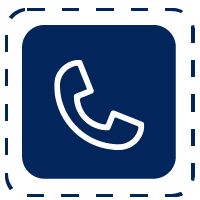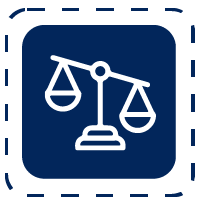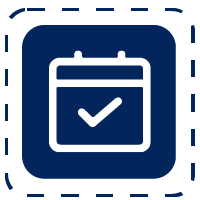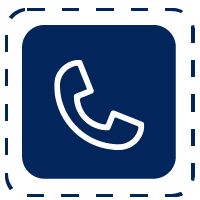 1. You speak directly to a lawyer
When you call the Go To Court Legal Hotline, you will be connected directly to a lawyer, every time.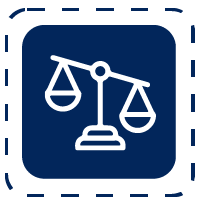 2. Get your legal situation assessed
We determine the best way forward in your legal matter, free of charge. If you want to go ahead and book a face-to-face appointment, we will connect you with a specialist in your local area.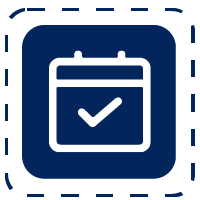 3. We arrange everything as needed
If you want to go ahead and book a fact-to-face appointment, we will connect you with a specialist in your local area no matter where you are and even at very short notice.