https://www.gotocourt.com.au/criminal-law/nt/school-attendance-laws/
National Legal Hotline
7am to midnight, 7 days
Call our lawyers now or,
have our lawyers call you
School Attendance Laws Northern Territory
Updated on Oct 07, 2022 • 5 min read • 386 views • Copy Link
School Attendance Laws Northern Territory
In the Northern Territory, a parent or guardian must send their child to school from age six until the age of 17, with some exceptions for young people involved in approved full-time activities. Under the Education Act 2015 (NT), parents are legally obligated to ensure that their child regularly attends school if they are within this age range. Despite this legal obligation, school truancy is a concern in all states and territories, and particularly a concern in the Northern Territory. This article explains the legal regulations on school attendance in the Territory.
School attendance – voluntary
A parent can choose to enrol their child in preschool when they are as young as four years old. When they turn five, the child can attend transition classes in primary school. Preschool and transition class is recommended to better prepare the child for compulsory schooling.
School attendance – mandatory
A child in the Northern Territory who turns six before (or on) 30 June in any year must attend school or an alternative education program from the beginning of that school year. The child can only leave school once they reach the age of 17. Even if a child completes Year 10, they must stay enrolled in school until they reach this age, unless they transition directly to approved activities. Approved activities include full-time engagement in further learning or training, employment (up to 25 hours a week for children over 15) or a combination of these activities.
Before a child can leave standard schooling, their parent must complete a Notification of Arrangements form. This form requires the child's details, their employer or trainer's details, and the hours that the child will work or train. The trainer must specify if the hours do not constitute full-time engagement. The parent then submits the form to the school where the child was previously enrolled. If the child was not enrolled in a Northern Territory school, the parent can send the form directly to the Participation and Pathways Division at the Department of Education. If the child changes their arrangements, they must submit a new Notification of Arrangements form.
School obligations
Northern Territory government schools must maintain accurate attendance records. Principals and teachers have a legal duty to record student attendance and truancy. Anyone found compiling fraudulent records can face penalties under the Public Sector Employment and Management Act 1993 or be charged with improper conduct under the Independent Commissioner Against Corruption Act 2017.
Help with school attendance in the NT
The Northern Territory government provides assistance to parents who struggle with ensuring school attendance. The Northern Territory employs Remote School Attendance Strategy Officers (RSASO), School Based Engagement Officers (SBEO) and Student Engagement Officers (SEO). Parents and children of Indigenous descent can also access assistance through the National Indigenous Australians Agency. Parents, caregivers, and extended family members act as RSASOs in remote communities in the Northern Territory. These Officers provide the parent and child with practical support such as transport, school uniforms, lunches and access to after-school care and homework assistance. The child might also receive rewards for attending school. By contrast, SBEOs travel around key locations during school hours to encourage truant students to return to school. When a student is not at school, the Officer can ask to see the child's student identification and leave pass. If the child cannot give a valid excuse for their absence, the Officer can take further action.
When a child in the Northern Territory is regularly skipping school, they may be referred to an authorised SEO. Under the Education Act, SEOs are authorised to investigate truancy. They provide support through official visits to the school and help re-engage the student through external providers. If initial attempts are unsuccessful, the SEO may issue a compulsory conference notice to the parent. During this meeting, the SEO, parents and school representative create a plan to help the child regularly attend school.
Penalty for truancy
A parent is subject to penalties if their child does not attend school or other approved activities during mandatory school age. A parent can be issued with a compliance notice if their child skips school without a good excuse. If the truancy continues, the parent is issued with an infringement notice. The Northern Territory may begin legal proceedings if the parent does not comply with their legal obligations.
School attendance exemptions
Northern Territory law recognises that it is not possible for a child to attend school every day. If a child is sick or unable to attend classes, their parent must contact the school to explain their absence. Parents are sometimes forced by the child's circumstances to keep them away from school for longer periods. In this case, the parent should consult with their child's principal to make flexible learning arrangements. In some cases, a parent may be forced to apply for a formal exemption from school attendance. On application, the relevant authority may exempt the student for a specified period. This is most common when the child is suffering from a serious illness, or is excluded, suspended or expelled.
For more information on school enrolment and attendance in the Northern Territory, contact Go To Court Lawyers. Please call 1300 636 846 for legal assistance on any criminal or civil law matter.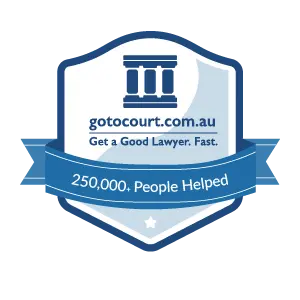 Affordable Lawyers
Our Go To Court Lawyers will assist you in all areas of law. We specialise in providing legal advice urgently – at the time when you need it most. If you need a lawyer right now, today, we can help you – no matter where you are in Australia.
How It Works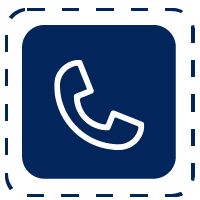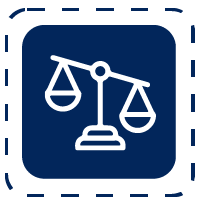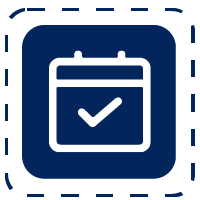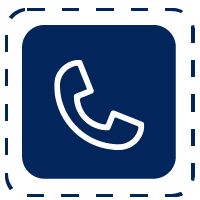 1. You speak directly to a lawyer
When you call the Go To Court Legal Hotline, you will be connected directly to a lawyer, every time.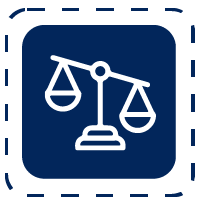 2. Get your legal situation assessed
We determine the best way forward in your legal matter, free of charge. If you want to go ahead and book a face-to-face appointment, we will connect you with a specialist in your local area.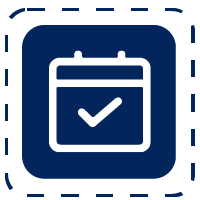 3. We arrange everything as needed
If you want to go ahead and book a fact-to-face appointment, we will connect you with a specialist in your local area no matter where you are and even at very short notice.