https://www.gotocourt.com.au/traffic-law/tas/driving-unregistered/
National Legal Hotline
7am to midnight, 7 days
Call our lawyers now or,
have our lawyers call you
Driving Unregistered (Tas)
Updated on Dec 13, 2022 • 5 min read • 303 views • Copy Link
Driving Unregistered (Tas)
In Tasmania, it is not illegal to own, sell or even drive an unregistered vehicle, as long as the vehicle remains on private land. However, it is an offence under the Traffic Act 1925 to drive or park an unregistered vehicle or trailer on public roads. This page explains the legality of driving unregistered in Tasmania.
Vehicle registration in Tasmania
Vehicles and trailers that travel on public roads in Tasmania must be registered with the state. Vehicle registration in Tasmania lasts for 12 months, and the cost varies according to the type of vehicle. Vehicle registration is an administrative process that serves three main purposes: to establish ownership, to allow the state to collect taxes on vehicle owners, and to regulate the compulsory third-party insurance system.
Driving unregistered in Tasmania
It is an offence under the Traffic Act to drive, use, park or leave an unregistered motor vehicle or trailer on a public street in Tasmania. This applies whether or not the driver is also the owner of the vehicle. It is also an offence for the vehicle owner to allow someone to drive their unregistered vehicle. The owner of a car being driven unregistered on a public street in Tasmania is liable for a fine of a maximum of 10 penalty units. However, it is not an offence to own an unregistered vehicle as long as the owner prevents the vehicle from being driven unlawfully.
When a vehicle is unregistered, it also carries no third-party insurance. A driver who is caught driving a vehicle without third-party insurance is liable for a fine on top of their penalty for unregistered driving. Moreover, there can be far-reaching consequences if someone has an accident while driving an unregistered vehicle in Tasmania. Without third-party insurance, a driver who negligently causes an accident could be crippled financially if another road user sustains property damage or personal injury.
The likelihood that a driver will be caught and charged with unregistered and uninsured driving is high whenever an unregistered vehicle travels onto public roads. Not only are Tasmanian police vehicles outfitted with Automatic Number Plate Recognition cameras that make it much easier to catch unregistered drivers, but there are many more fixed traffic infringement cameras that can detect unlawful driving.
If a motorist is pulled over and charged with unregistered driving in Tasmania, they face a financial penalty. They may also incur other penalties if they commit a serious traffic offence, such as driving dangerously, hooning, or driving under the influence of drugs and alcohol.
Defences
While it may be understandable for a vehicle owner to forget to pay their registration on time, this is not a defence to a charge of this offence. A driver has the following defences against the charge of driving an unregistered vehicle. The driver can claim that the vehicle was:
being driven or towed directly to be registered;
being driven or towed from a place of inspection by the most direct route to the owner or driver's home or place of business, or to the nearest practical place to carry out repairs in order to obtain registration;
being driven on a public street (apart from a beach), that was closed to traffic to enable a motor vehicle race or reliability trial; or
being driven without their consent or authority.
Short term unregistered vehicle permits
There are times when an unregistered vehicle needs to be driven in circumstances when it is not possible or practicable to first obtain registration for the vehicle. In those cases, a driver can obtain an unregistered vehicle permit to allow them to drive a vehicle on public roads in Tasmania for a short period of time. These temporary permits can be used to move an unregistered vehicle from one place to another (including interstate), for repair required to register, or to take the vehicle to an approved event (such as Targa Tasmania or the MRA Toy Run).
It is important to know that this permit is not a replacement for valid vehicle registration. These types of permits are only issued for the shortest possible duration needed for the purpose within a 28-day period. The driver must take the most direct route to achieve the purpose for which the permit was issued. The driver must also not use the vehicle for hire or reward when driving under the permit.
A temporary permit can only be used if the vehicle is in a roadworthy, safe condition. Transport Tasmania may refuse to issue this permit for a variety of reasons, including if the vehicle's official registration has been suspended, the vehicle has been previously written off, or the vehicle has been illegally modified so that it no longer complies with the road rules.
The Traffic Law Team at Go To Court Lawyers can address any concerns you have about driving unregistered in Tasmania. Please call 1300 636 846 or contact the team via this form to discuss any of your legal needs.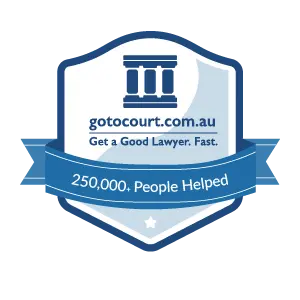 Affordable Lawyers
Our Go To Court Lawyers will assist you in all areas of law. We specialise in providing legal advice urgently – at the time when you need it most. If you need a lawyer right now, today, we can help you – no matter where you are in Australia.
How It Works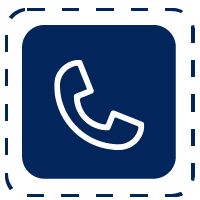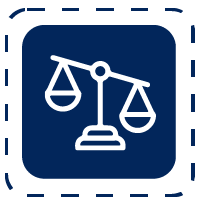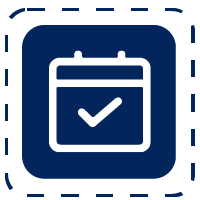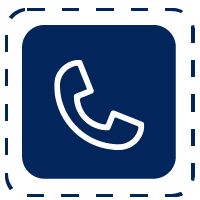 1. You speak directly to a lawyer
When you call the Go To Court Legal Hotline, you will be connected directly to a lawyer, every time.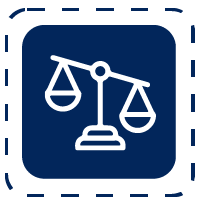 2. Get your legal situation assessed
We determine the best way forward in your legal matter, free of charge. If you want to go ahead and book a face-to-face appointment, we will connect you with a specialist in your local area.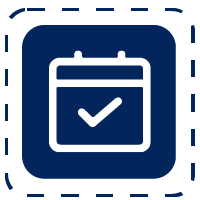 3. We arrange everything as needed
If you want to go ahead and book a fact-to-face appointment, we will connect you with a specialist in your local area no matter where you are and even at very short notice.